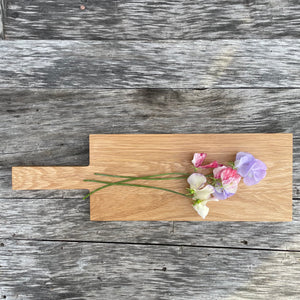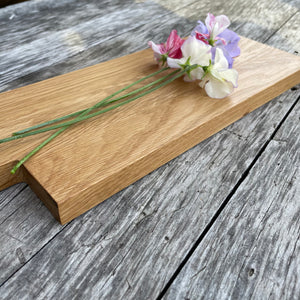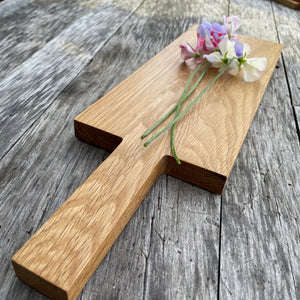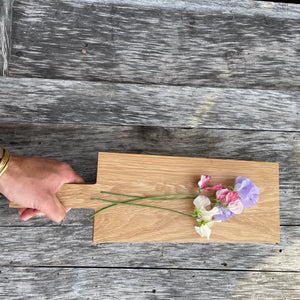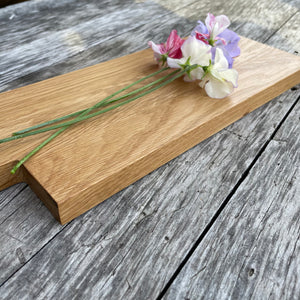 Be Home
Small Oak Plank Board
The Maker: Two Belgians out of San Francisco find all sorts of wonderful little things like this to share with us. Everything they find is a product of socially responsible, equal opportunity, fair trade practices. The teak is gathered from the remnants left over from logging and the metals come from reusable, reclaimed scrap.
The Work: Lovely and simple oak plank for all your presentation needs.
Measurements: 5.25 W x 17″ L
Sustainably sourced, supports the planting of new trees with every harvest
Ultra-strong wood. Gets more beautiful with age
CARE INSTRUCTIONS: Hand wash with mild soap. Avoid citrus-based detergents or abrasives to preserve unique finish.