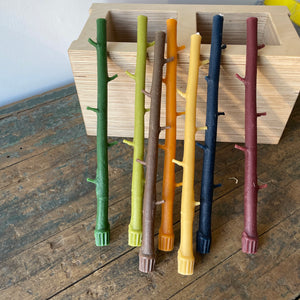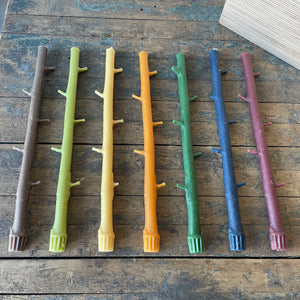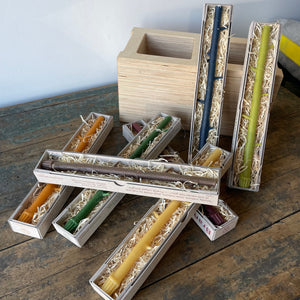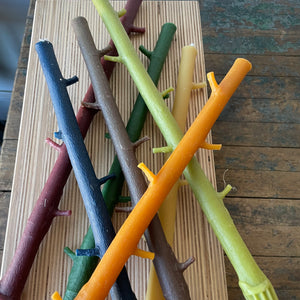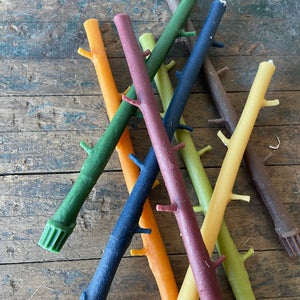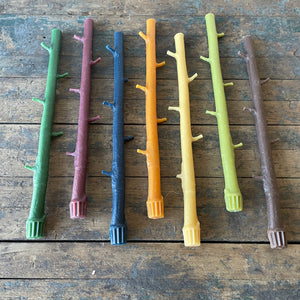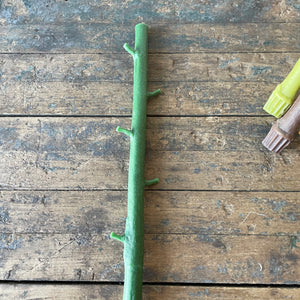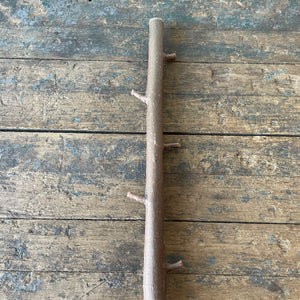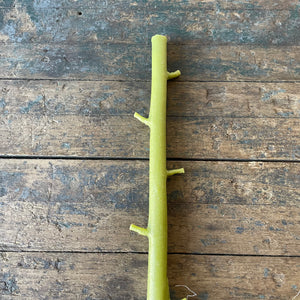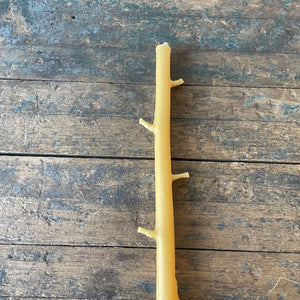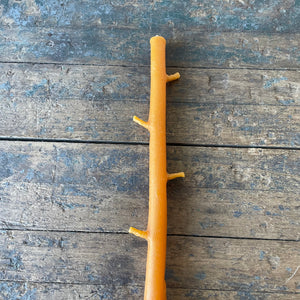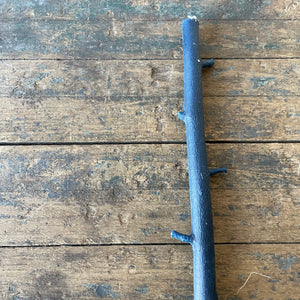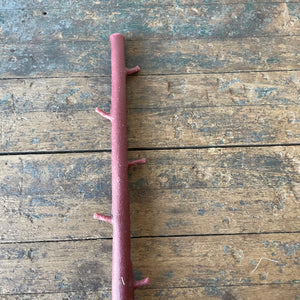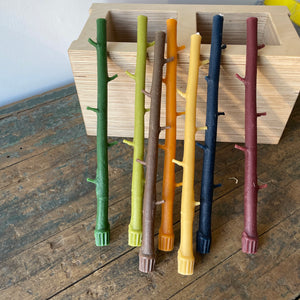 Ilex Studio
Hand Cast Branch Candle by Ilex Studio
The Makers: Ilex Studio was founded in 2018 with a design focus on creating products that highlight the beauty of nature and design. Our mission is to inspire people to plant, nurture and celebrate the value of plants and trees. We are dedicated to addressing climate change in a simple and meaningful way by encouraging others to grow and plant trees.
The Work:
REMARKABLE!
Inspired by close observation of nature and a desire to use natural materials, the Branch Candle brings the beauty of the outdoors into your home. Using traditional candle-making methods and combined with modern mould techniques, we captured the exquisite organic details - the bark, nodes, and texture of the tree's branches. The Branch Candle is made from 100% beeswax and cast from tree branches found on our daily walks. Editions are titled based on the setting of the tree. The many advantages of beeswax are it is a natural, renewable resource that burns a smokeless flame, lasts longer, drips less, and naturally emits a sweet, subtle honey fragrance. We chose to use beeswax because it is more environmentally friendly than candles made of paraffin, GM soy wax, and synthetic fragrances, which emit toxins. The candle is sustainability made, cast in our London studio. The packaging is made and hand screen printed locally on post-consumer recycled British cardstock, held together with a staple.
Measures 33 cm (12 inches).
Burn time 10 hours.