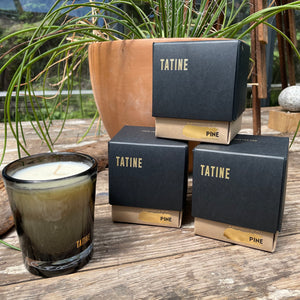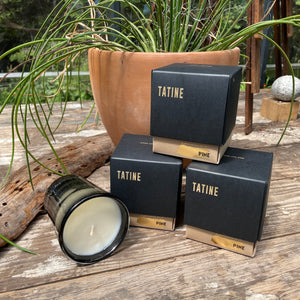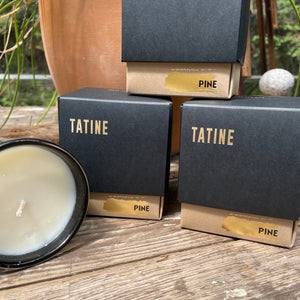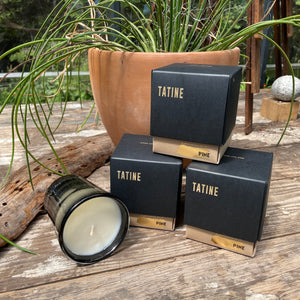 Tatine
Stars are Fire Pine Hand-Poured Candle by Tatine
The Makers: This is Tatine, in a nutshell:
"INSPIRATION: Emotion, experiences, love, music, memories, travel, sensuality and moments captured, underlining life.
ATMOSPHERE: The crackle of a needle on a record, a warm candle flame. Storytelling through rock 'n' roll and mesmerizing fragrance blends.
JOY: joy  joi/  noun  // noun: joy; a feeling of great pleasure and happiness."
The Work: These candles are the real deal, made in small batches and hand poured in Chicago.  
Harmonizing, fragrant compositions from the Garden + Forest. Inspired by seasonal, sensual botanicals. 

Perfume and essential oils are blended into our GMO-free vegetable soy wax. FSC certified paper packaging is letterpress printed with vegetable based inks, to ensure your fragrant journey is a green one! 

Approximately a 60 hours burn time, and leaves a lovely subtlety when not burning.
notes: "a balsamic blend of woody pine needles and amber resin. juniper berry + wild forest raspberry are blended with drops of patchouli essential. dark + dramatic with rich seductive character."
8 oz heavy weight hand blown modern glassware
Check out even more Tatine fragrances.