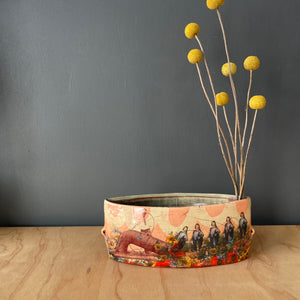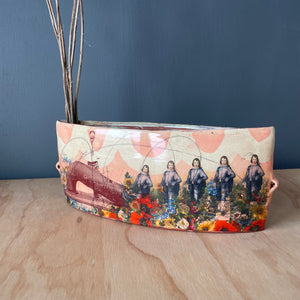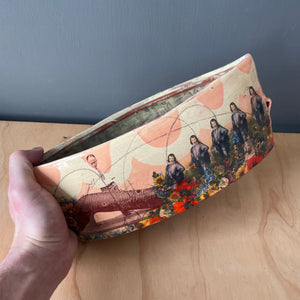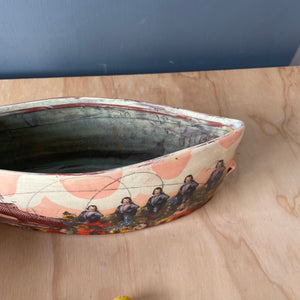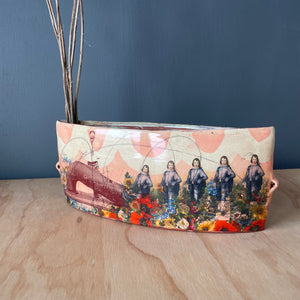 Eric Pardue
'Posy Pump' Envelope Vase by Eric Pardue
The Maker: Eric Pardue has been a long time favorite of mine.  His use of vintage images, particularly those of children hold a real nostalgia for the viewer, also his military themes juxtaposed with florals are mind blowing.  The narratives are endless.
The Work: Earthenware pots decaled, drawn on and slip painted.  A wonder to have around, seriously.
Approximately 4 1/2" tall, 10 1/4 x 3 1/2
See Eric's other available work here.