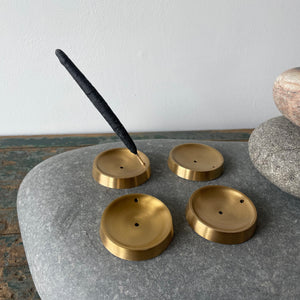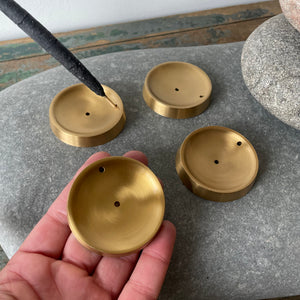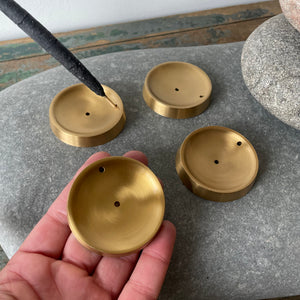 Fog Linen
Hand-Forged Brass Round Incense Holder by Fog Linen
The Maker: Yumiko Sekine started Fog Linen over 10 years ago in order to bring rich, high-quality linen goods to people in countries all over. The linen she uses comes from Lithuania, a part of the world that's been supplying flax since the Middle Ages. She takes that wonderful cloth and transforms it into beautiful things we get to use, wear, and admire.
The Work:
This beautiful brass incense holder will bring a touch elegance to your space. Hand crafted from solid brass with a pleasing circular shape. 

Size D 5.5cm x H 1cm 
Visually stimulating sculpture in its own right.
100% handmade. Each piece is unique and features slight variations.
Designed specifically for Japanese incense.
Made in Indiad
Find its companions here.