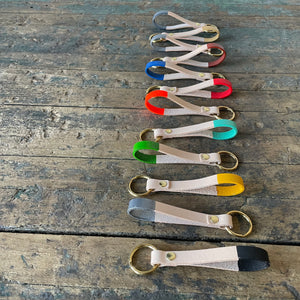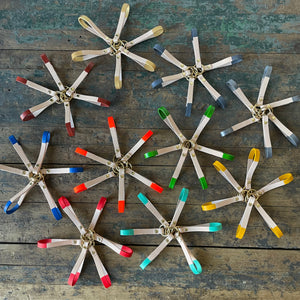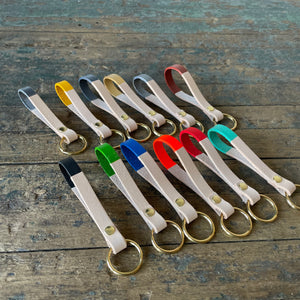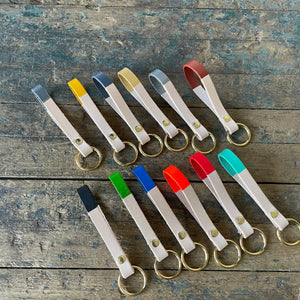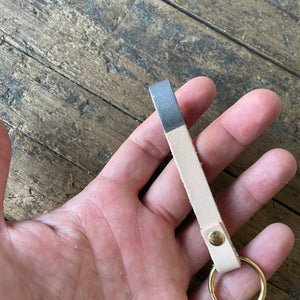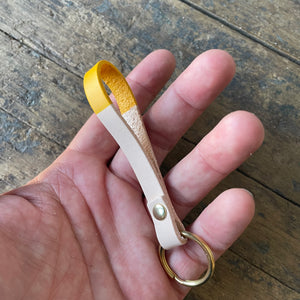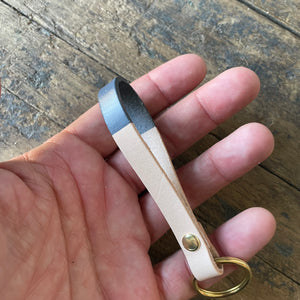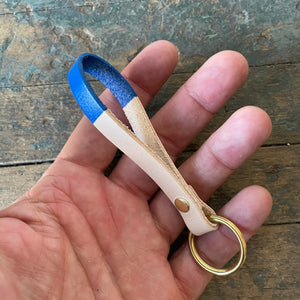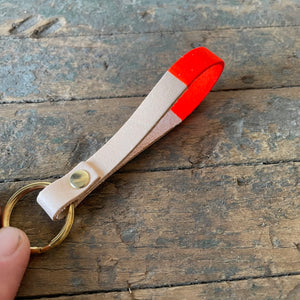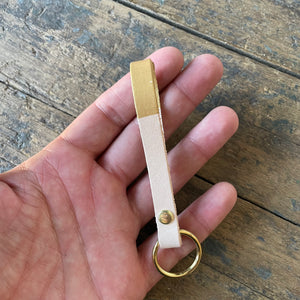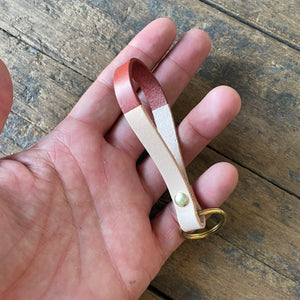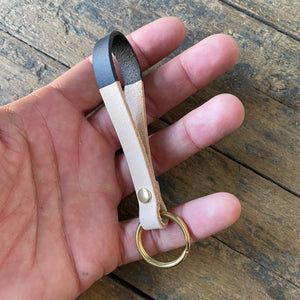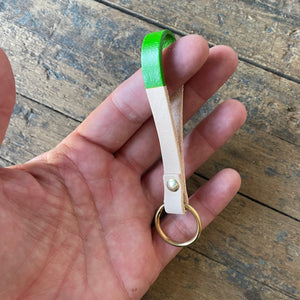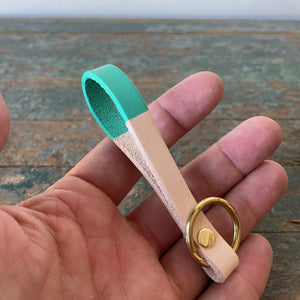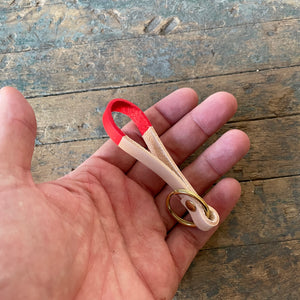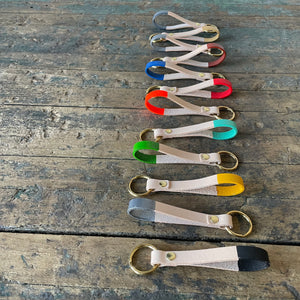 Son of a Sailor
Tango Key Fob by Son of a Sailor
The Maker: William and Jessica Tata make up the (married) duo who started Son of a Sailor. Here's what they say about their goods: "Much of the inspiration...comes from the application of color, pattern, and geometry to materials with a rich history and story. We embrace the convergence of innovation, functionality, storytelling, and bright, bold geometry in all of our designs."
The Work: Our friends at Son of a Sailor let us customize the colors on these classic, color-blocked leather key fobs! The best thing about these is that the leather patinas over time and they end up looking more and more handsome.
Oh man, how to choose: 
Gunmetal, Pearl, Bone, Slate, Bright Red, Goldenrod, Cool Boy Blue, Aqua
leather portion: 3 1/2"
total length: 4"