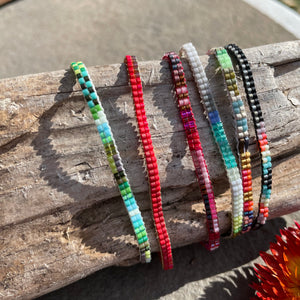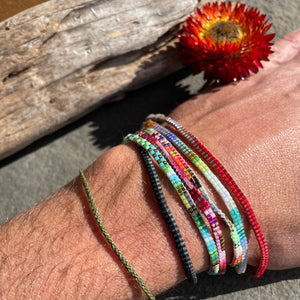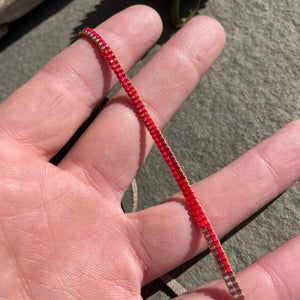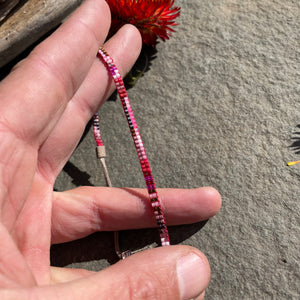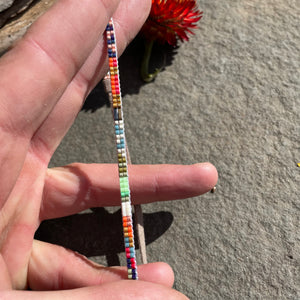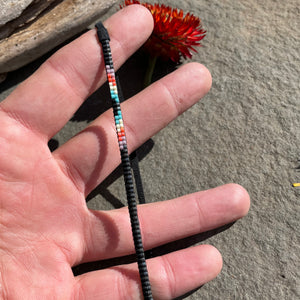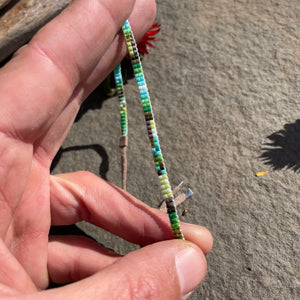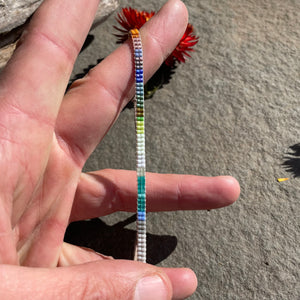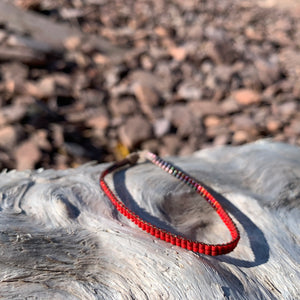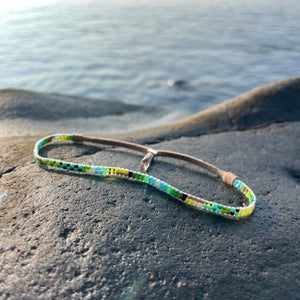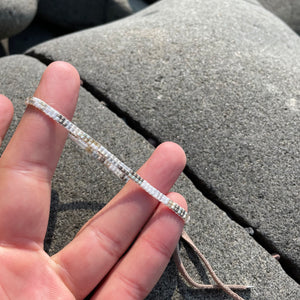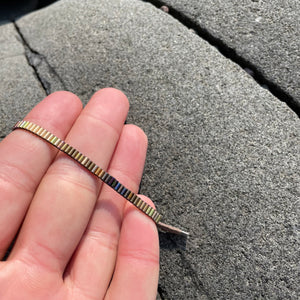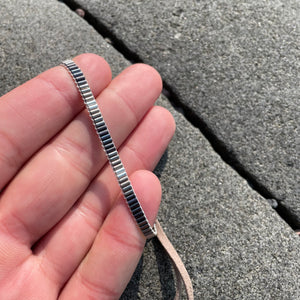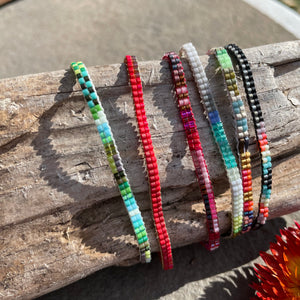 Julie Rofman
Eighth Inch Bead Mosaic Bracelet by Julie Rofman
The Maker: Painter and Sculptor Julie Rofman is passionate about colors and pattern.  She has channeled these passions into easy to wear mosaics in bracelet form.
Bracelets are composed of handwoven delica beads which are crafted in japan by a small family run studio.
Total adjustable length: The 1/8 in bracelet with geometric pattern in all matte beads 1/8" width adjustable sterling silver clasp beads and tassel ends -adjustable length 6-10"