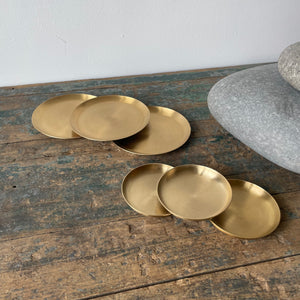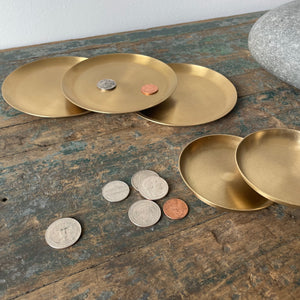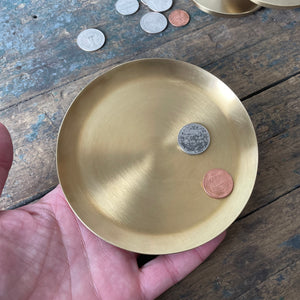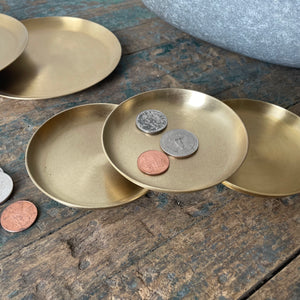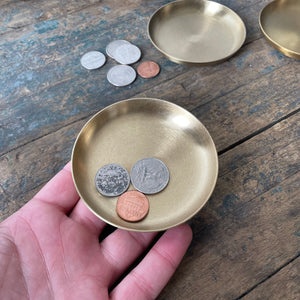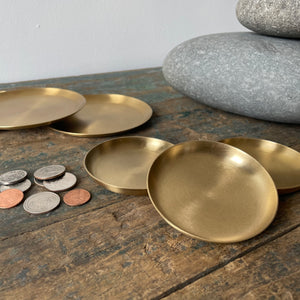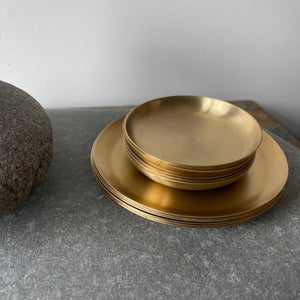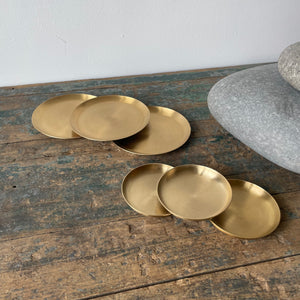 Fog Linen
Hand-Forged Brass Plates
These brass plates would make an perfect addition to any home. Use them as a landing spot for your daily pocket tokens or adornments. Use them in the kitchen to help organize your salts for those special dinners with your loved ones. They are perfectly weighted and have a soft warm sheen that add a easy touch to your living space. We love them. 
Hand-made tray of warm, antiqued brass. Irregularities in finish will occur. Perfect for desk organization, jewelry catch-all, coaster, etc...Timeless and soulful.
Small - Diameter 3.5" 
Medium - Diameter 5" 
brass / made in India
wipe clean, polish if necessary
The Work: Beautiful Hand-Forged brass plates.