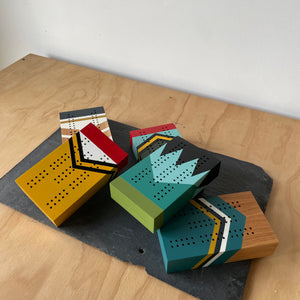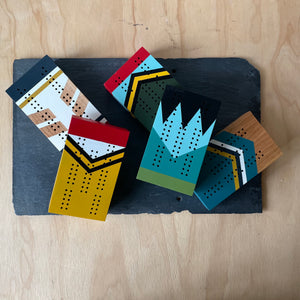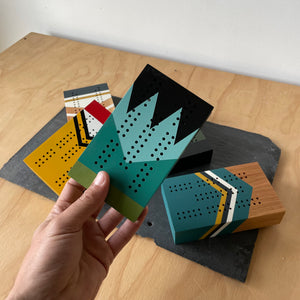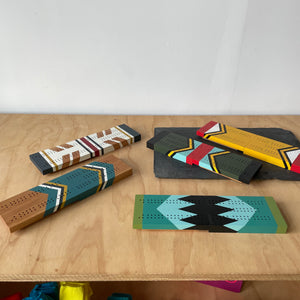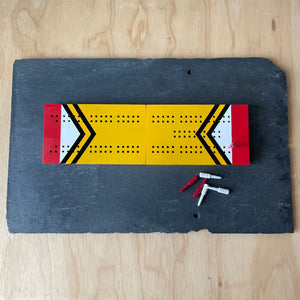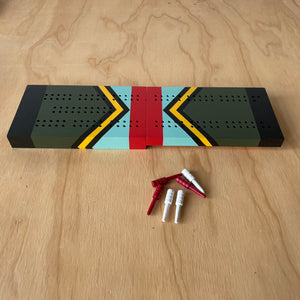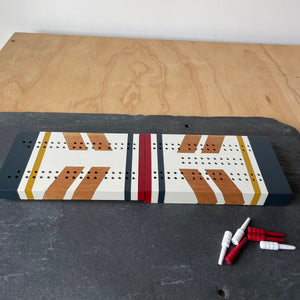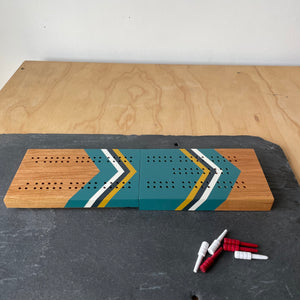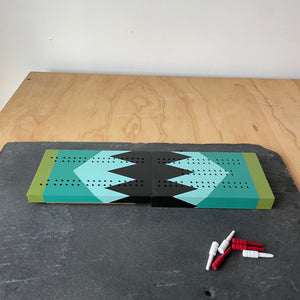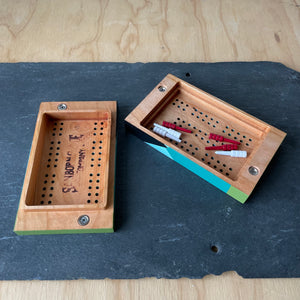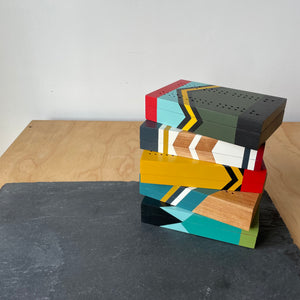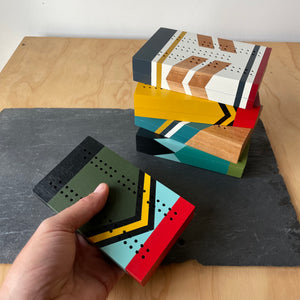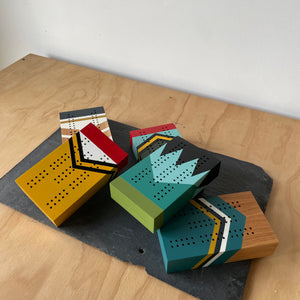 Sanborn Canoe
Handmade Artisan Travel Cribbage Board by Sanborn Canoe
I love everything Sanborn does!!  
Hand made, handpainted in Winona, Minnesota by some really great folks! 
Closed dimensions  5 3/4 x 3 1/2 x 1 1/4"
Open Dimensions: 11 1/2 x 3 1/2 x 3/4
Created by hadn't from start to finish, magnets in all the right places and space for your favorite deck of playing cards!
Take this one on the road!
See more styles here.