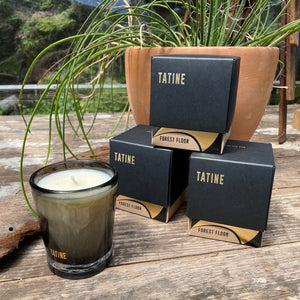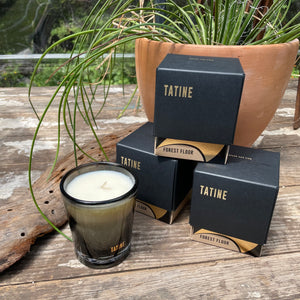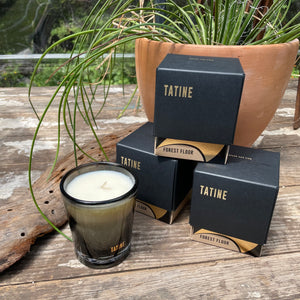 Tatine
Stars are Fire Forest Floor Hand-Poured Candle by Tatine
These candles are the real deal, made in small batches and hand poured in Chicago.
My Favorite!  Totally smells like a fresh fire, not too strong, just enough.
Harmonizing fragrant compositions from the Garden + Forest.
Inspired by seasonal, sensual botanicals. 

Perfume and essential oils are blended into our GMO-free vegetable soy wax. FSC certified paper packaging is letterpress printed with vegetable based inks, to ensure your fragrant journey is a green one! 

Approximately a 60 hours burn time with a lovely subtlety when not burning.
Notes: "wet dirt mingled with rain soaked ferns, damp wood, stems and green leaves. mossy overtones and heady damp garden soil."
8 oz heavy weight handblown modern glassware
Check out even more Tatine flavors.