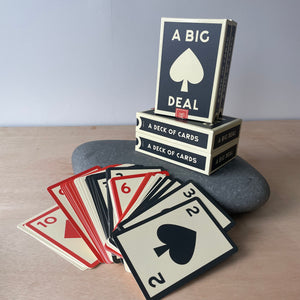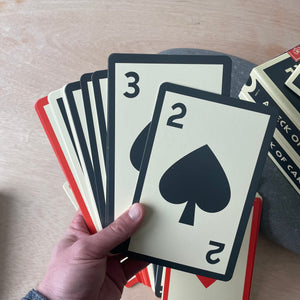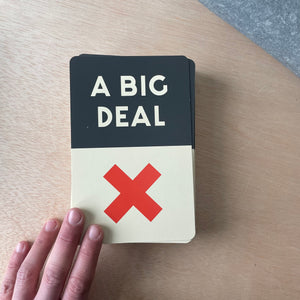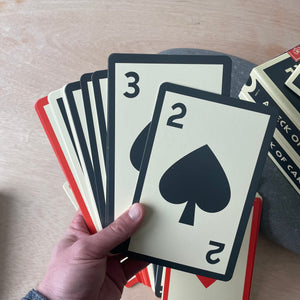 Chronicle
A Big Deal Playing Cards
GIANT PLAYING CARDS – The A Big Deal Giant Playing Cards from Brass Monkey include 54 oversized playing cards, that means jokers are included. Big cards, for even bigger winnings!

DID WE MENTION THEY ARE GIANT! – Did we mention that these are giant cards? Each one measures 4.5" wide by 7" tall to be exact. Everything in fact has been oversized, even the sticker seal on the box.

VINTAGE DESIGN – This special playing card set from Brass Monkey includes 54 unique cards featuring a bold, vintage-inspired design aesthetic throughout.

GREAT GIFT IDEA – This oversized playing card deck is packed in a rigid, coffee-table-worthy box with a pull-out matchbox style tray, making this a unique and exciting gift. The box measures 5.125" wide by 7.5" tall (and 1.75" deep if you're curious).