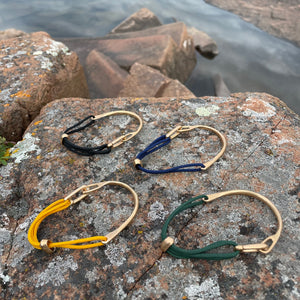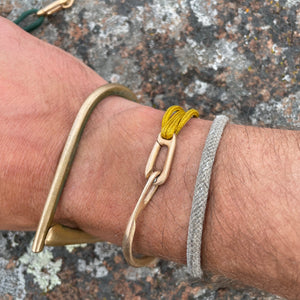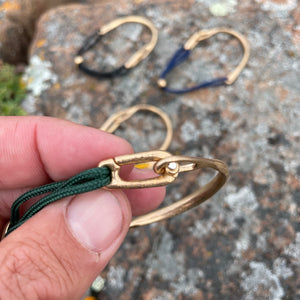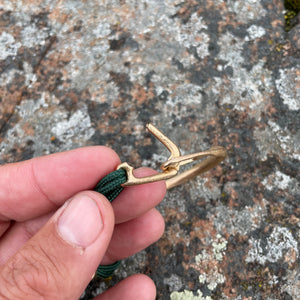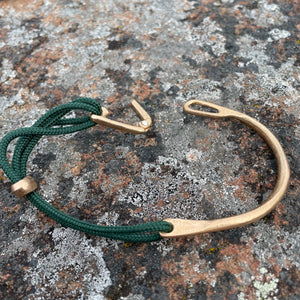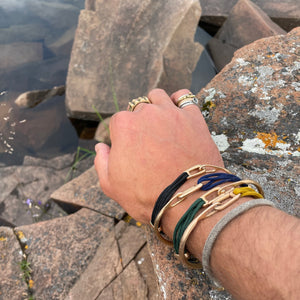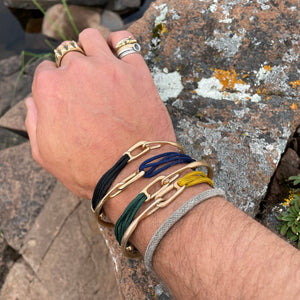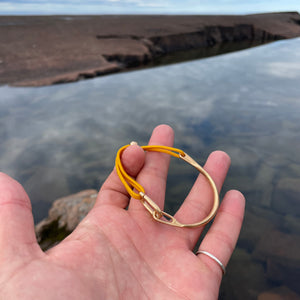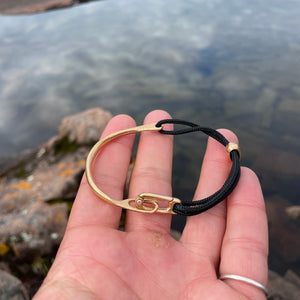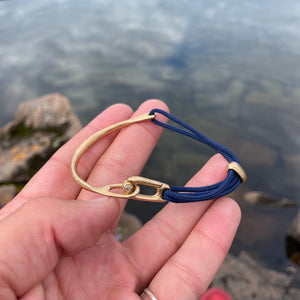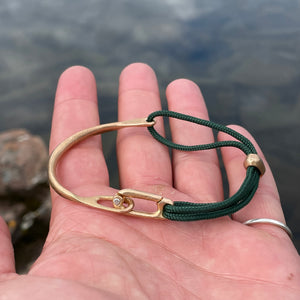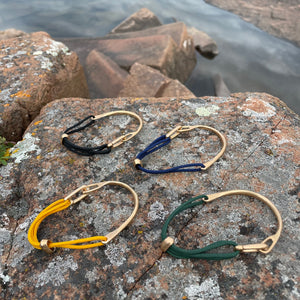 Bryan Hansen
Arch Clasp Bracelet by Bryan Hansen Metals
The Maker:  Bryan Hansen grew up in Minnesota, studied at the Maine College of Art and now calls both places home.  I have been wearing his jewelry for years and years and am so excited to be able to share it with you!
The Work:
This is one of my very first jewelry designs! There have been a few updates since the original design, including a much more secure clasp. The Bracelet is also slightly adjustable so you can get the perfect fit!
Height from brass end to brass end: 

Small: 1 1/2
Medium: 1 3/4
Large: 2"
Length Adjustable.