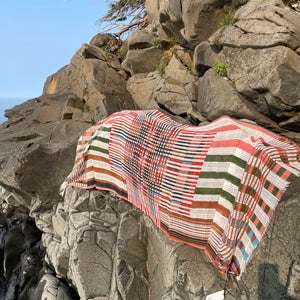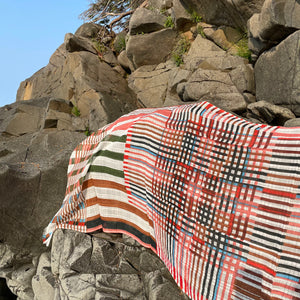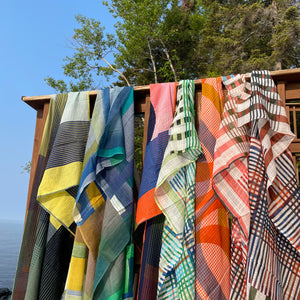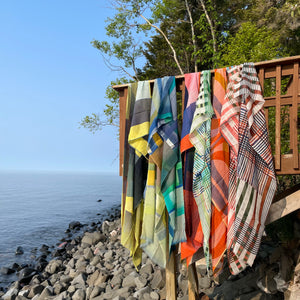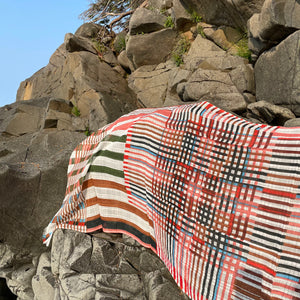 Mapoesie
Arythmique Scarf in Blush by Mapoesie
BLUSH ARYTHMIQUE SCARF
A rythm and lines game are overlaid on this cotton and silk scarf. The gold, khaki, yellow and pearl colors contrast with the deep black. This organic cotton is handwoven in Bengal village, in India.
70% Cotton 30% Silk
28 x 75 in
Gorgeously light weight!
See all Mapoesie scarves here.