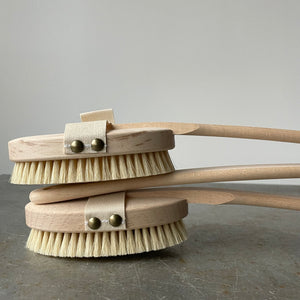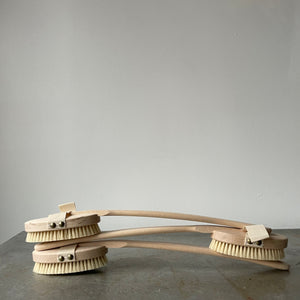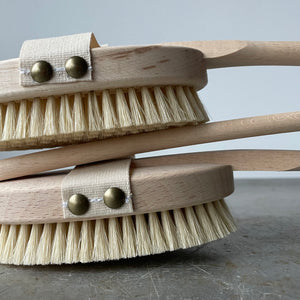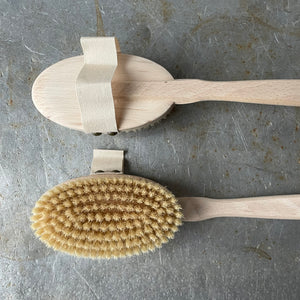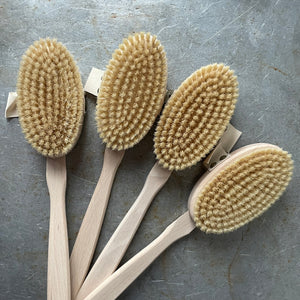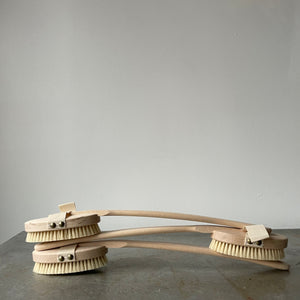 Earth & Nest
Beechwood Bath Brush
Always with the tools of beauty for us.  It makes the process delightful!
The Maker: Earth and Nest works hard to design beautiful tools for daily use.
The Work: Pair this little brush with your favorite lather and feel a little more invigorated. Luxuriously handled bath and body brush to reach all of the skin.  
15" long handle;brush head is 4"dia.