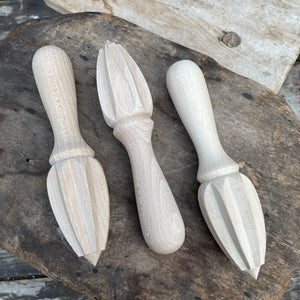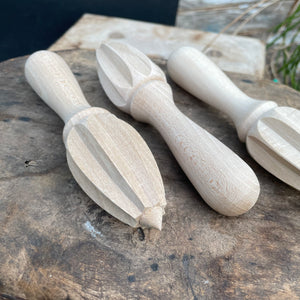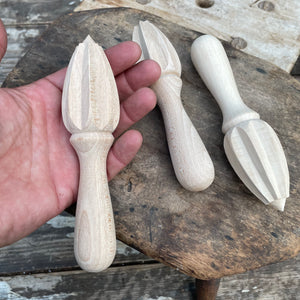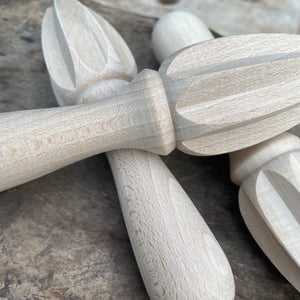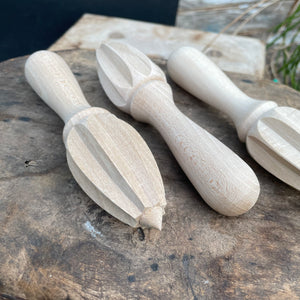 Earth & Nest
Beechwood Citrus Juicer
Always with the tools of beauty for us.  It makes the process delightful!
The Maker: Earth and Nest works hard to design beautiful tools for daily use.
The Work:
Lemon squeezer fits comfortably in the hand and squeezes the last drop from your citrus.
Made of beechwood from Europe, our Lemon Reamer will allow you to juice straight onto or into your food.
L 6.25 x 2.5 ".
Made in Europe.