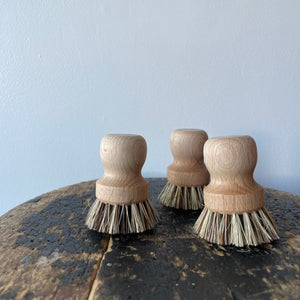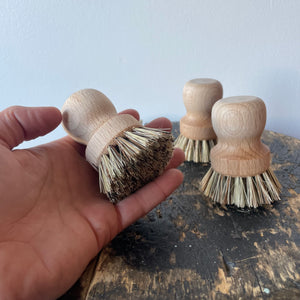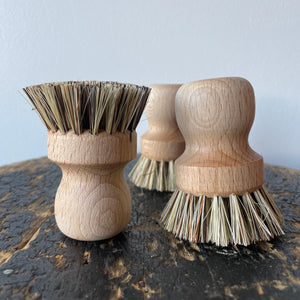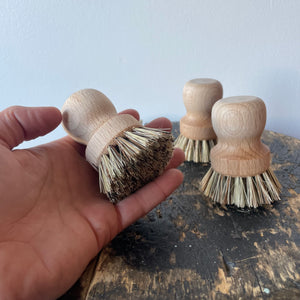 Earth & Nest
Beechwood Pot and Pan Brush
Always with the tools of beauty for us.  It makes the process delightful!
The Maker: Earth and Nest works hard to design beautiful tools for daily use.
The Work:
Solid little helper.
A must-have for cleaning your favorite stainless steel or nonstick pans.
Made of beech wood and union fiber.
Ages gracefully with use.
H 3.15" (8cm). 100% Natural and biodegradable.
Plant-based fiber.
Made in Germany.