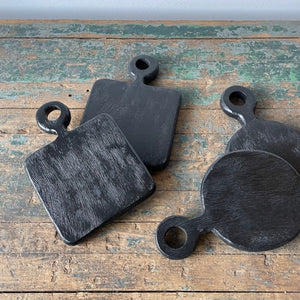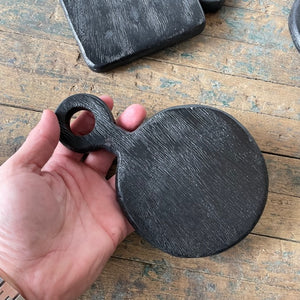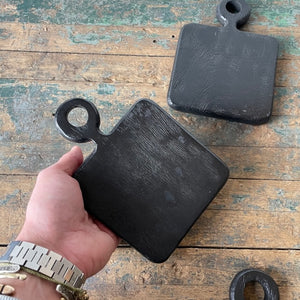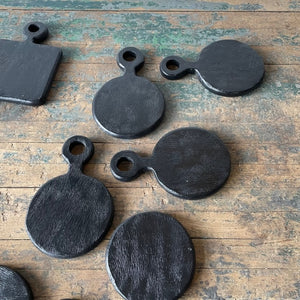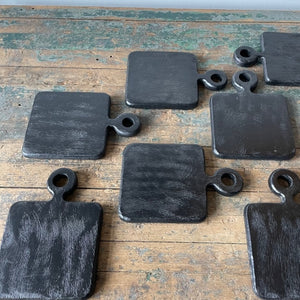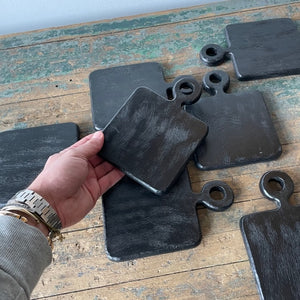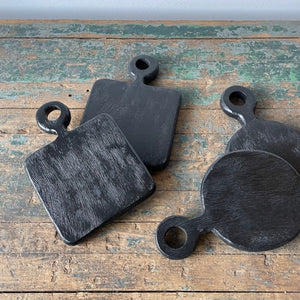 Be Home
Black Mango Wood Micro Cheese Boards
The Maker: Two Belgians out of San Francisco find all sorts of wonderful little things like this to share with us. Everything they find is a product of socially responsible, equal opportunity, fair trade practices. The teak is gathered from the remnants left over from logging and the metals come from reusable, reclaimed scrap.
The Work: Our Black Mango Wood products are sustainably sourced from protected groves and imbued with a food-safe stain to cultivate a darkened color pallet. We work only with mango trees that no longer bear fruit and support the planting of new trees with every harvest. The beautifully aged timber infuses each piece with its own set of natural striations and subtle highlights.
CARE INSTRUCTIONS: PROTECT YOUR BOARD FOR MANY MEALS TO COME. HAND WASH WITH MILD SOAP AND AVOID HARSH DETERGENTS OR SOAKING.
Square 5" X 7.25"
Circular: 5" X 7.25"