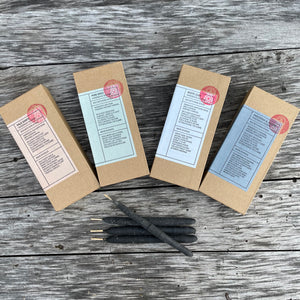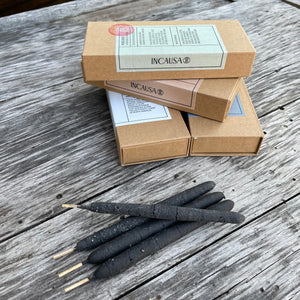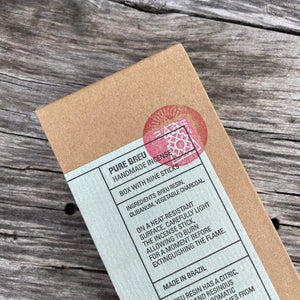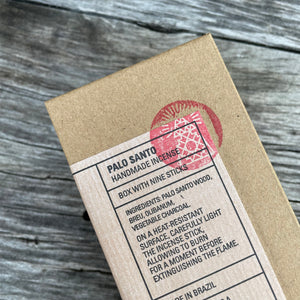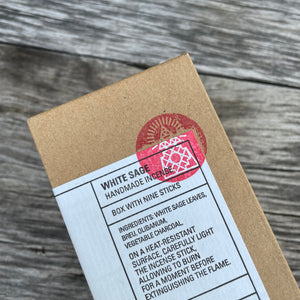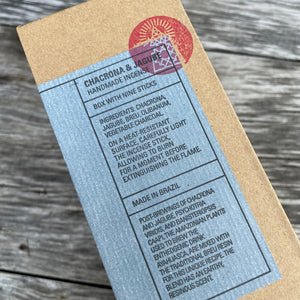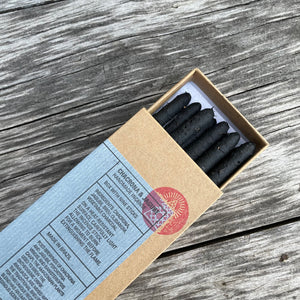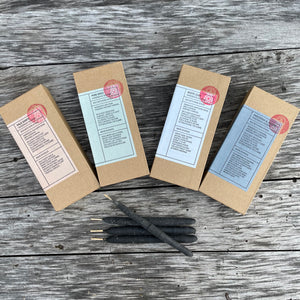 Incausa
Breu Resin Boxed Incense Blend, 9 pack by Incausa
I was gifted a bit of INCAUSA incense over a decade ago and have craved it ever since.  I am so happy to finally have it for you in the store.  The mere smell of it will take you to sacred places.  SACRED is the best word I can manage here.  Close your eyes and you are in a temple in South America, Jerusalem, Budapest wherever you imagine a universe of peace, sanctuary and sacred.  I mean, for real, you guys.  They will change your life and practice.
The Maker: Incausa in·causa /in'kouza/ | Latin | 1. "In the cause of"

INDIGINOUS SOCIAL ENTERPRENEURSHIP
"Incausa is a study in progress, about consciousness and sacred trade, to find meaningfulness in profit, for mindful growth, personal, community and society."
The Work:
BREU RESIN INCENSE BLENDS
9 incense sticks per box
Breu is a resin extracted from the Almacega tree of the Amazon rainforest. Used in healing rituals to ward off dark spirits and invite good energy. Also known for being used in Ayahuasca brewing ceremonies.
Please Choose between the Four blend, 5 plant-ingredients:
White Sage
Chacrona & Jagube
Palo Santo
Pure Breu Resin
50 min per stick.
Burn on safe heat resistant surface.