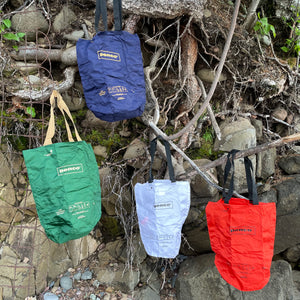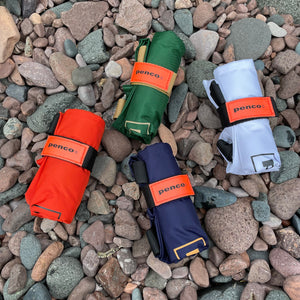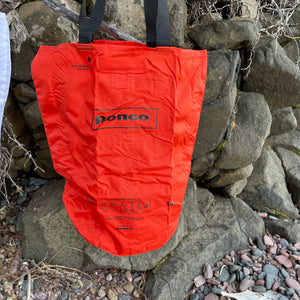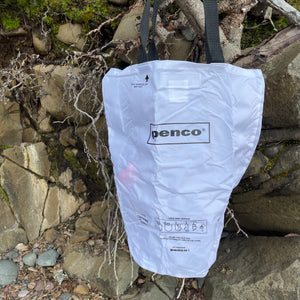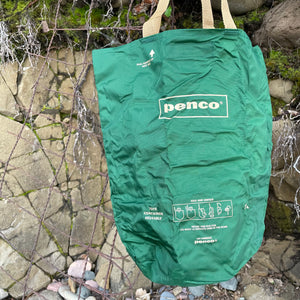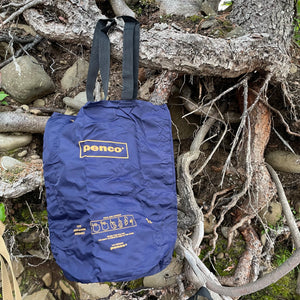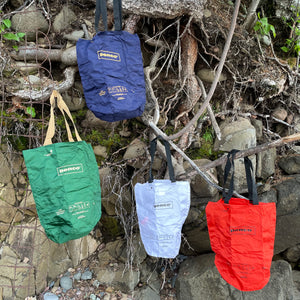 Hightide USA INC.
Bucket Tote by High Tide
A nylon tote bag by Penco.

With just the right thickness you can stuff a heavy load into this uniquely shaped tote. Because of its length and bucket-shape with an oval bottom, you can store long objects intact.

Comes with a belt that wraps around when rolled up, into a compact travel-size. Use it as an eco-friendly shopping bag or an additional bag to stash into other ones. The original Penco bag comes with a cheeky pen holder in between handles. The belt is made of reflective material stylish and convenient for night-time use.

A simple diagram of how to fold the bag into travel-size is printed on the surface, for an added character and for those who may be forgetful.

Dimensions: Body: (W)8.7" x (H)17.3" x 7.9" Handle: (H)9.8" Rolled: (W)3.1" x (W)5.5"
These are so darn cool, you guys!