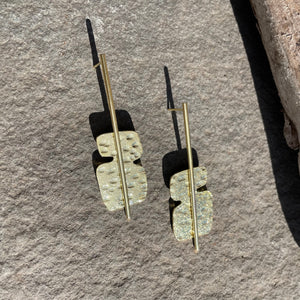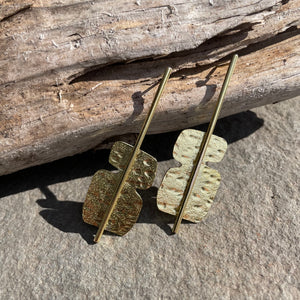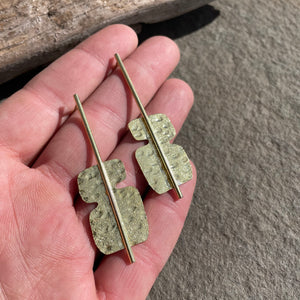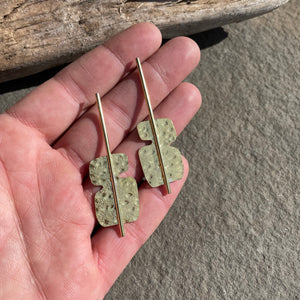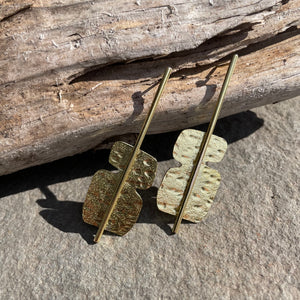 Mulxiply
Cairn Cascade Earrings by Mulxiply
The Maker: Designed with minimalism in mind in Maine and using a creation process that empowers women in developing countries, Muxiply's mission is to work with organizations who provide sustainable, fair trade, creative work to women in developing nations.
The Work: We love the Cairn here in the north.  Brass.
Hand forged in Nepal.
1.25 long and 3/4" wide.