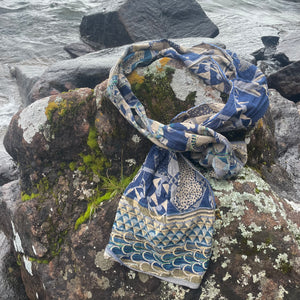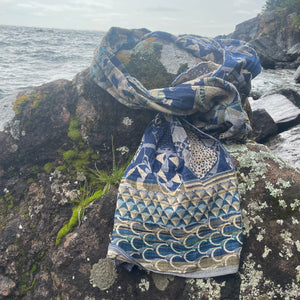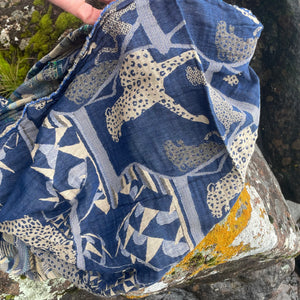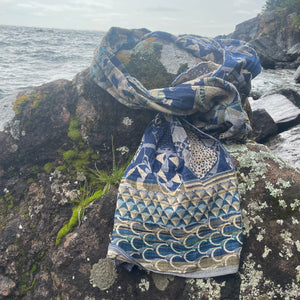 Letol
Carine Jacquard Scarf in Cobalt by Letol
New to the shop!  These jacquard organic cottons scarves are so delightful woven, not printed, and reversible.
Létol scarf, crafted in France with certified organic/bio cotton. New Spring 2022 design, with reversible motif featuring artisanal Jacquard patterns and rich textures from 2200 interlaced colored threads (no prints).
Main colors for this design are as follow: Turquoise, Teal, Chalk, Petrol Blue, Verbena, Sage & Rose accents
ONE SIZE - Approx. dimension in inches: 17.5" x 80" 
Composition & instructions: 100% organic cotton (or 96% organic cotton + 4% recycled fibers or Lurex) - Machine Wash 40ºC (105ºF) - Do not bleach - Do not iron - Made in France.