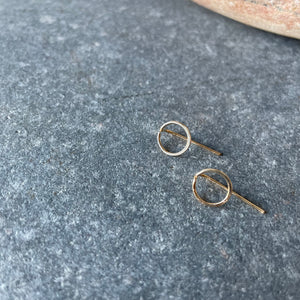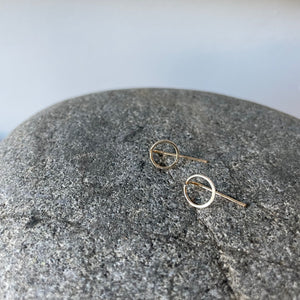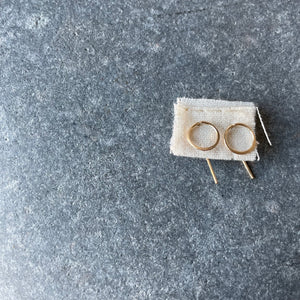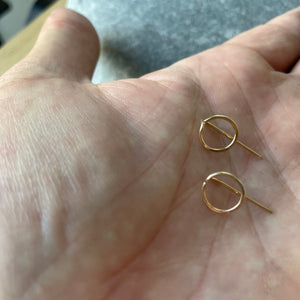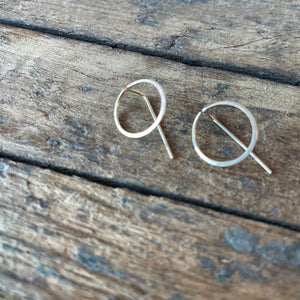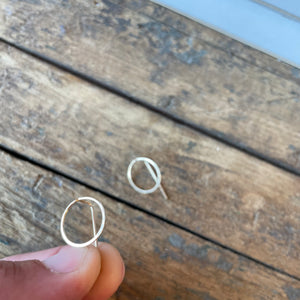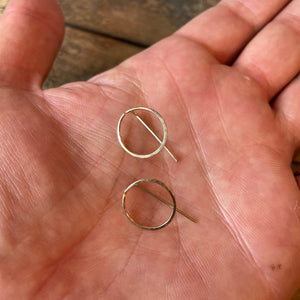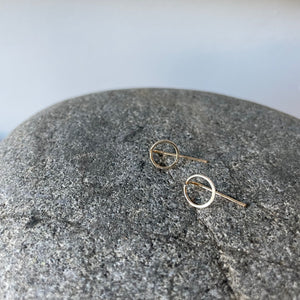 Zalias
Circle Threader Earrings by Tiffany Zal-Herwitz for Zalias Jewelry
The Maker: Tiffany Zal-Herwitz hails from Missoula, Montana and has been a full time jeweler since 2017, creating work in a small studio with a great view.
The Work: Steel, Brass and Gold Fill.  These are the sweetest.  A beautiful sophistication.
They are lightweight, making them easy to wear, and are made with 14K gold fill (ear wires) and steel. They are hand shaped and forged, and a unique geometric design. Made with love and care!
Circle is 3/8"