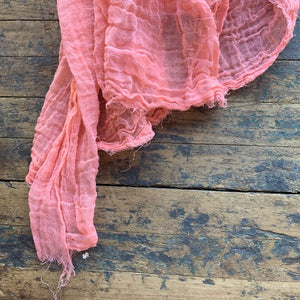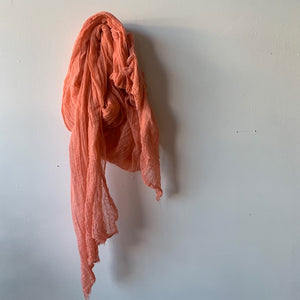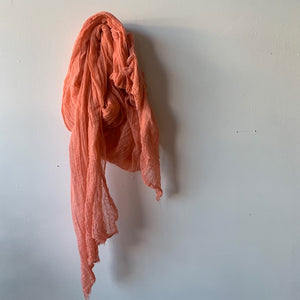 Scarfshop
Cotton Scarf in Grapefruit by Scarfshop
Light, airy and perfect. I love a product that is appropriately weighted!  
This gauzy scarf is great for all seasons.  
So versatile for all of your beautiful twists and turns!
Hand-dyed cotton with raw edges
Giant  54" x 108"
Machine wash cold, machine dry delicate, color may bleed first few washes. 
See more here.