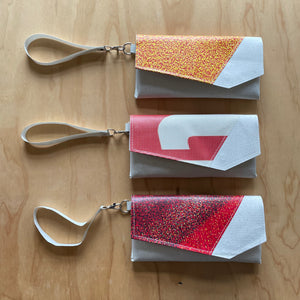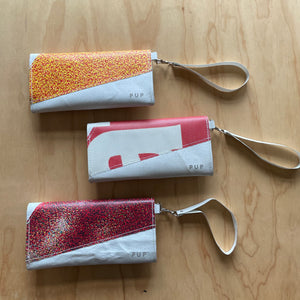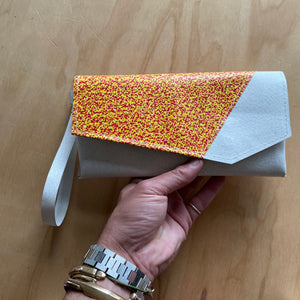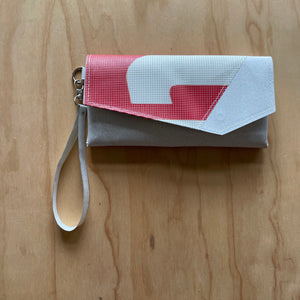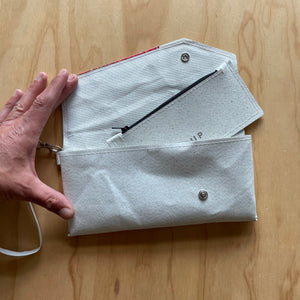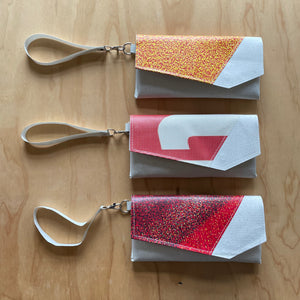 People for Urban Progress
Curator Clutch Dome Bag 1-3 by People for Urban Progress
The Maker:  Indianapolis based non-profit with a goal to beautiful and enhance urban life, while recycling.  I have know these great folks since they started recycling the old Hoosier Dome and making personal accessories.  Super proud of their evolution and heart.
The work: Bags and accessories made from the roof of the former Hoosier/ RCA dome, fence and building wrap advertising from Super Bowl XLVI and up cycled seat belts.
Room for your keys and phone. Use it as a wallet, or use it on its own. Includes a removable zipper pocket and a detachable wrist strap.
Dimensions: 9" / 4.5" / 1.5"
See other styles and patterns here.