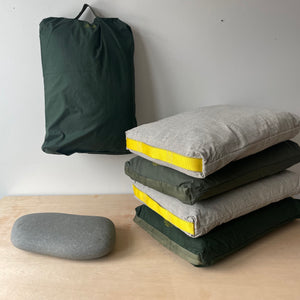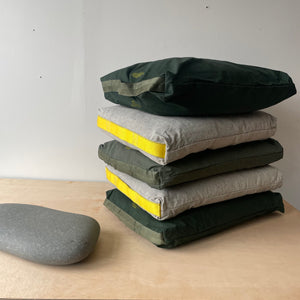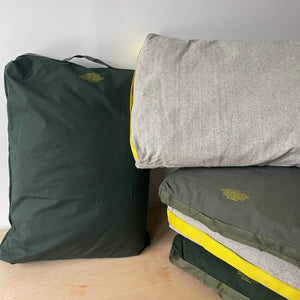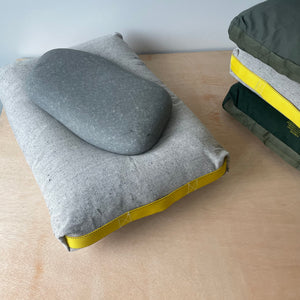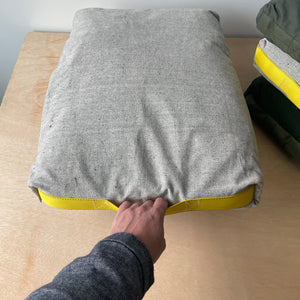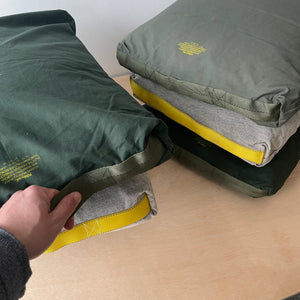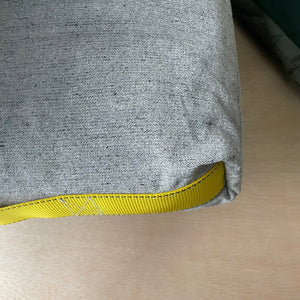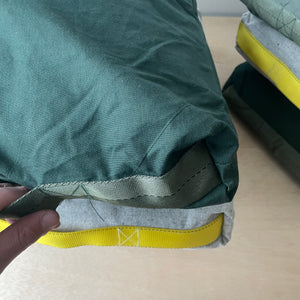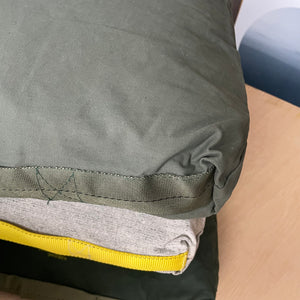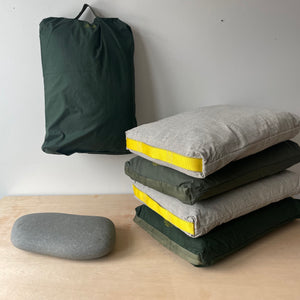 PUEBCO
Cushion for Human and Pet
The Maker: Puebco are conjurers of beautiful goods from recycled materials, mostly those from the Indian and Japanese military.
"By using recycled materials and hand made processes, PUEBCO imbues these objects with the feel of many lifetimes and a sense of history that makes each piece unique."
The Work: Cushion for Human or Pet is such a versatile piece.  Easy to pick up and toss, I imagine sitting it on the deck for more company, or adding a little cushion to your lounging pet.
26" l x 18" w x 3.5" h
Cotton, Poly filled cushion, recycled vinyl handle.