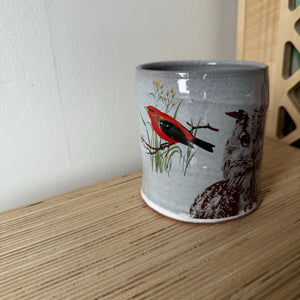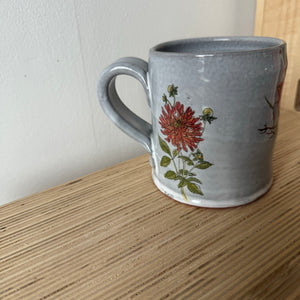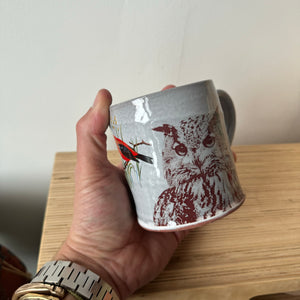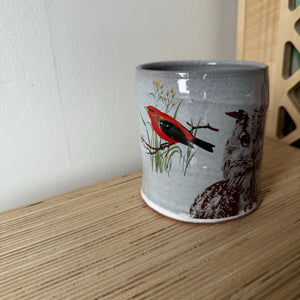 Justin Rothshank
Decaled Owl Mug 2 by Justin Rothshank
Justin Rothshank is one fantastic potter and human, making use of decals to make these beautiful mugs featuring some friends we'd love to have coffee with.
This is a stoneware cup with grey underglaze. It was woodfired for 36 hours to achieve the subtle glaze effects on the surface along with decals various!
Because of the gold, it cannot go in the microwave.
Approx 4 " tall, 3 1/4" wide and 4 3/4" at the handle