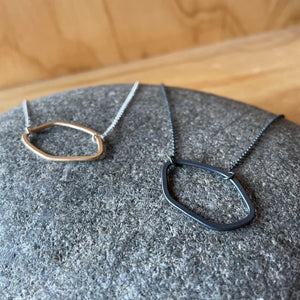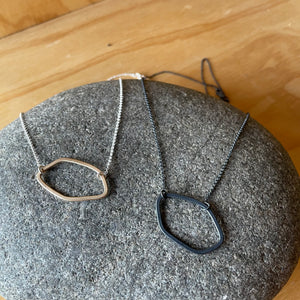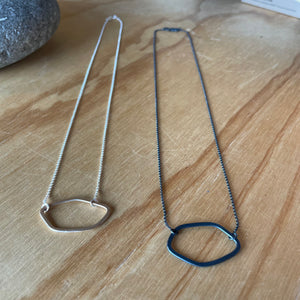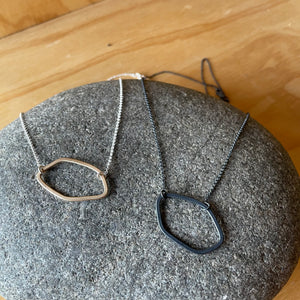 Everart Designs
Free Form Necklace by Everart Designs
The Maker: Chris Everaert has found a way to weave metals into the most lovely modern designs, playful and timeless. 
The Work: Oxidized Sterling, Brass, 14k Gold Fill and Sterling silver.
Lightweight and lovely- these will make you happy.
Free form means that the shape varies slightly.

18" chain in oxidized sterling or sterling silver.

Please choose between 14k gold fill or oxidized..