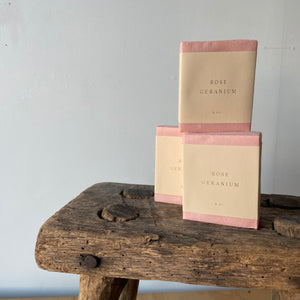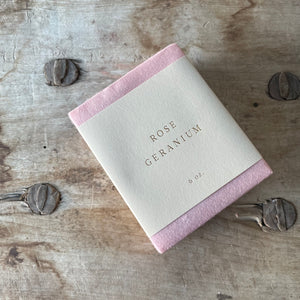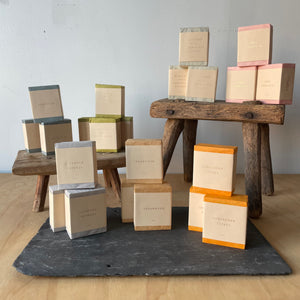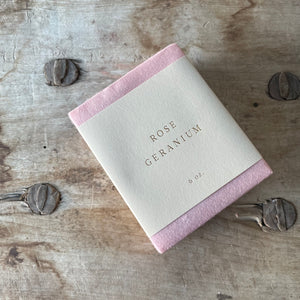 SAIPUA
Geranium Rose Soap by Saipua
Saipua began in 1999 as an experimental hobby with grocery store olive oil and a shoebox soap mold. Still mixed and poured by Susan's hand, cut from molds built by her husband. 
I couldn't be more grateful for this sweet dream of Susan Ryhanen. I was first drawn by the scents, as we often are with soaps and then, good golly, then, I used it.  
They are decadent luxury.
Soap: GERANIUM ROSE
An intoxicating and uplifting floral essential oil blend focusing on rose geranium.
Contains saponified oils of olive, coconut, and castor, with shea butter and essential oils.
6oz. | Handcrafted in N.Y.