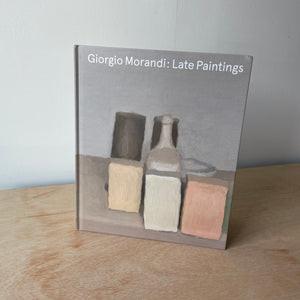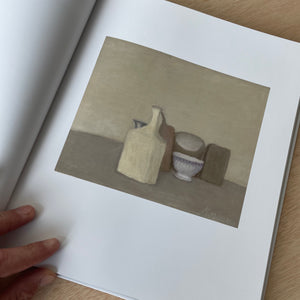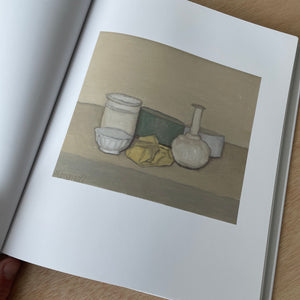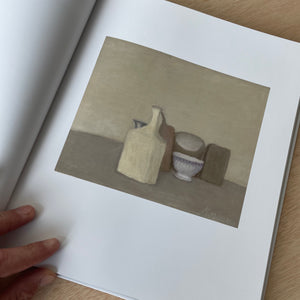 Zwirner
Giorgio Morandi: Late Works
Giorgio Morandi: Late Paintings
Text by Laura Mattioli. Contributions by John Baldessari, Lawrence Carroll, Vija Celmins, Mark Greenwold, Liu Ye, Wayne Thiebaud, Alexi Worth, and Zeng Fanzhi. Foreword by David Leiber
One of the most beloved painters of the twentieth century, Giorgio Morandi created works that continue to exert their mysterious power on viewers worldwide. 
This publication focuses on the period from 1948 to 1964, during which Morandi developed and refined his investigations of serial, reductive, and permutational forms and compositions, a body of work that has had a profound influence on twentieth-century art and painting. Included here are five of the ten iconic "yellow cloth" paintings from 1952, a series featured prominently in the historic 1998 exhibition at the Peggy Guggenheim Collection in Venice, and numerous late paintings by the Italian master. Lavishly reproduced, these immersive plates draw attention to the idiosyncratic perspectival and color-driven decisions that give the work its abstract power. The catalogue is published on the occasion of the 2015 exhibition of Morandi's paintings from this period at David Zwirner, New York—which, according to The New York Times, represent "lucid perfection, at once cerebral and impassioned." It marked the first major presentation of the artist's late work in America since the acclaimed 2008 retrospective at The Metropolitan Museum of Art, New York.
In addition to an essay by Laura Mattioli and a foreword by David Leiber, who organized the exhibition, this catalogue includes a fantastic array of contributions by contemporary artists: John Baldessari, Lawrence Carroll, Vija Celmins, Mark Greenwold, Liu Ye, Wayne Thiebaud, Alexi Worth, and Zeng Fanzhi. They offer their personal responses to Morandi's work and to the Zwirner exhibition in particular. Working in different media across many disciplines, this diverse list of contributors is a testament to the reach of Morandi's paintings and their influence on contemporary art.
Pages: 96
Illustrations: 35 Color