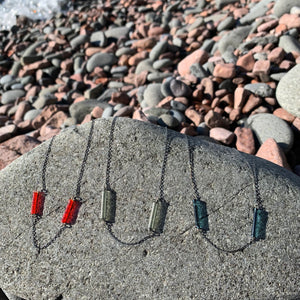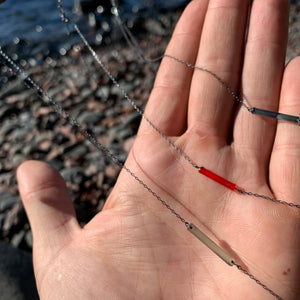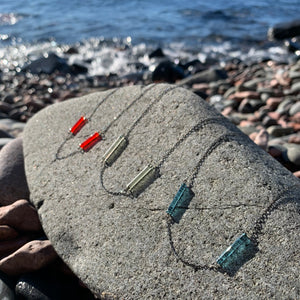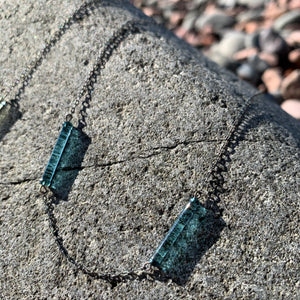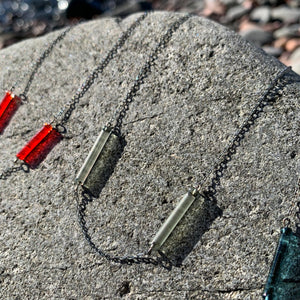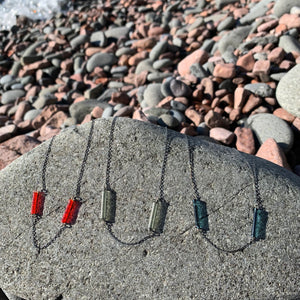 krista Bermeo Studio
Glass Twig Necklace by Krista Bermeo Studios
The Maker: I've known Krista for over 15 years and am so happy to finally have her jewelry in the shop!  Hand formed glass earrings and necklaces etched at our request! Made in Indianapolis. 
The Work: Krista handcrafted each piece of jewelry with the hopes that they will become your favorite!  Perfect colors for the North.
Glass "twigs" on a sterling chain.

20" long