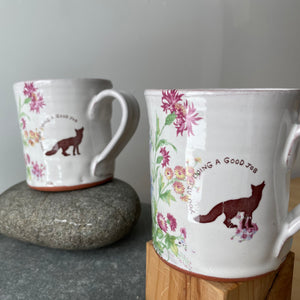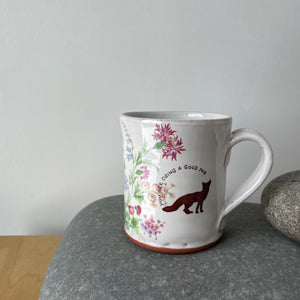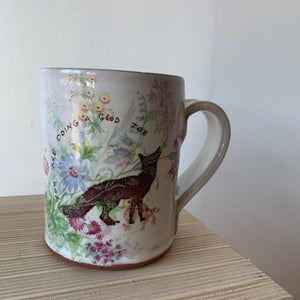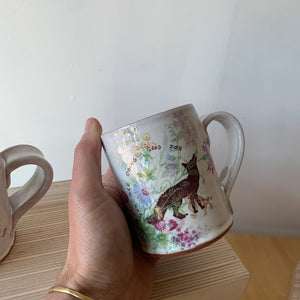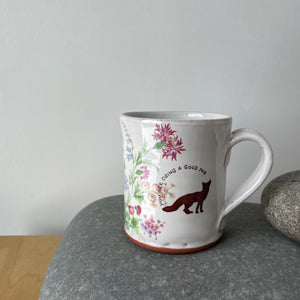 Justin Rothshank
Good Job Decorated Ceramic Mug by Justin Rothshank
Justin Rothshank is one fantastic potter and human, making use of decals to make these beautiful mugs featuring some friends we'd love to have coffee with.
YOU ARE DOING A GOOD JOB.

The response from those who hear these words (a mantra I try to greet myself with) have wowed me this year.  We need to hear them right now.  When I asked Justin about creating these mugs he suggested That his super talented wife Brooke work on an image.  She pulled in my dear sweet yard fox, Timothy Shortbread for the image.  I CRY!  With full intention for these to be given to self or others with full loving eye contact.    You are loved, you are doing a good job.
Approx 4" tall, 3.5" wide and 4 3/4" at the handle