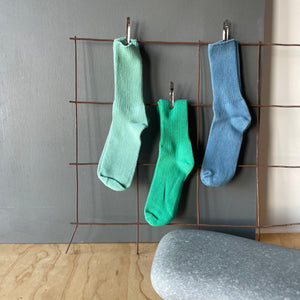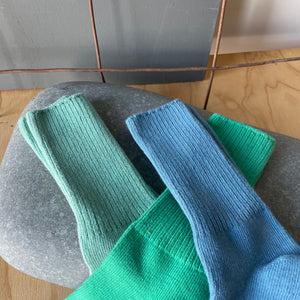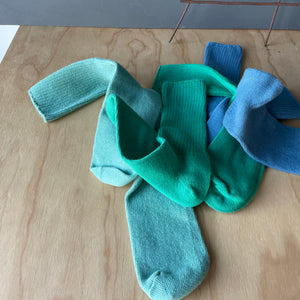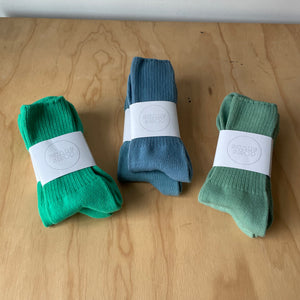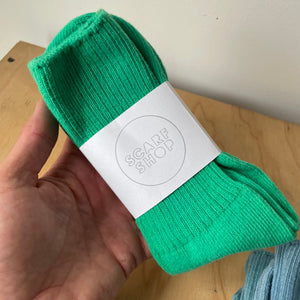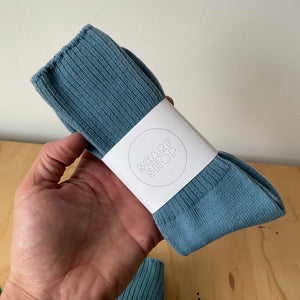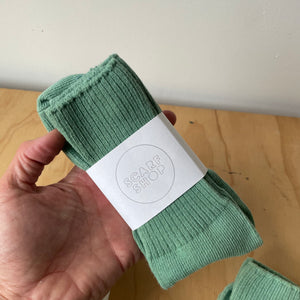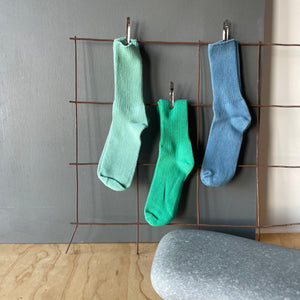 Scarfshop
Hand Dyed Cotton Socks in Cool Tones by Scarfshop
Hand dyed cotton socks.
90% mercerized cotton, 10% lycra. Midweight and super soft, with stretchy ribbed leg.
Fit: women's size 9-11
Colors are approximate and may show up slightly different on your computer screen. Kettle dyeing in small batches gives the socks a rich and slightly mottled appearance and sometimes you will see small flecks of color.
Machine wash cold, machine dry delicate, color may bleed first few washes. Darker colors can bleed onto white shoes and feet, so pre-washing is advised.