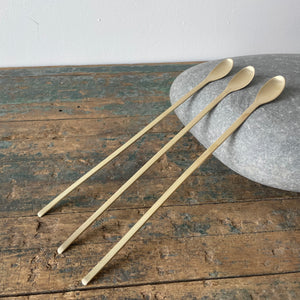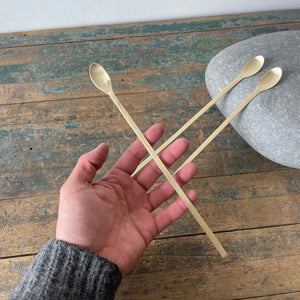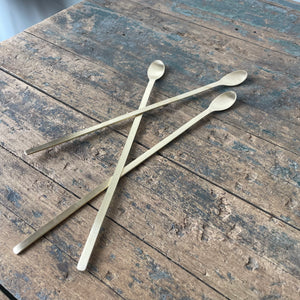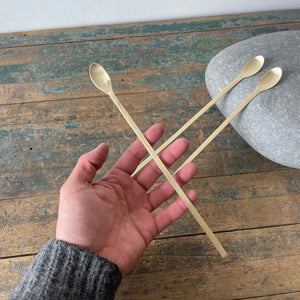 Fog Linen
Hand-Forged Brass Coffee Muddler by Fog Linen
The Maker: Yumiko Sekine started Fog Linen over 10 years ago in order to bring rich, high-quality linen goods to people in countries all over. The linen she uses comes from Lithuania, a part of the world that's been supplying flax since the Middle Ages. She takes that wonderful cloth and transforms it into beautiful things we get to use, wear, and admire.
The Work:
A handy, long spoon for mixing syrups, ciders, cocktails, or scooping out the last bits at the bottom of a narrow jar. Hand-hammered in brass, . Irregularities in finish may occur.
L 11"
brass / made in India
wipe clean, polish if necessary
Find its companions here.