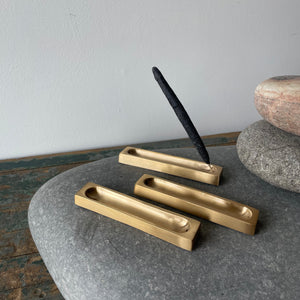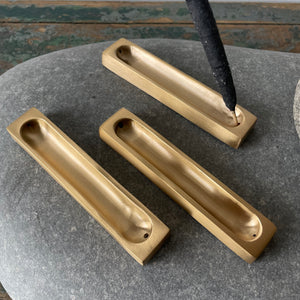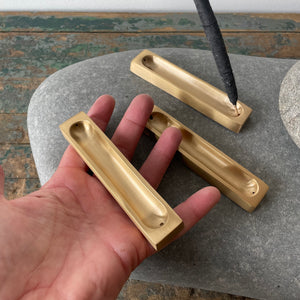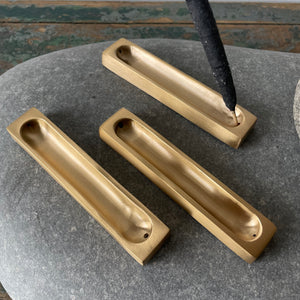 Fog Linen
Hand-Forged Brass Rectangle Incense Holder by Fog Linen
The Maker: Yumiko Sekine started Fog Linen over 10 years ago in order to bring rich, high-quality linen goods to people in countries all over. The linen she uses comes from Lithuania, a part of the world that's been supplying flax since the Middle Ages. She takes that wonderful cloth and transforms it into beautiful things we get to use, wear, and admire.
The Work:
Simple, incense holder in warm, antiqued brass. The trough in the middle catches the ash firmly. Because it is made of brass, one of the pleasures is the change in color over time. The compact size is tidy and when not in use, this easily doubles as a paperweight. Irregularities in finish will occur. Incense not included.

4.75"L x 1"W x .5"H
brass / made in India
wipe clean, polish if necessary
Find its companions here.