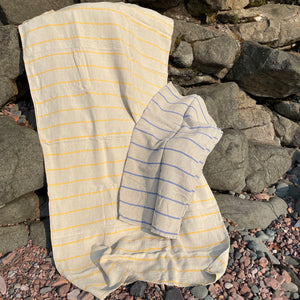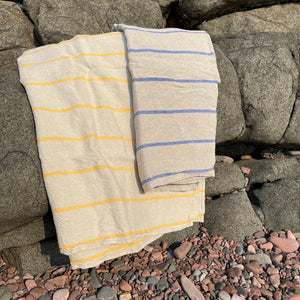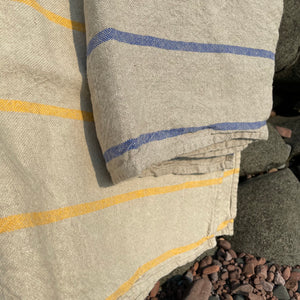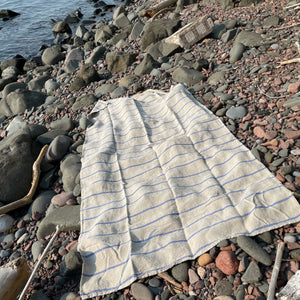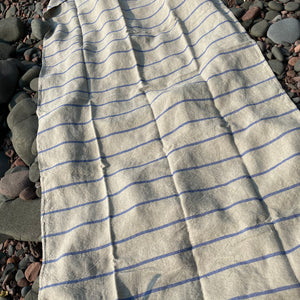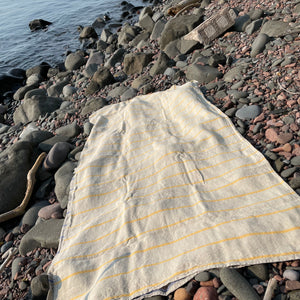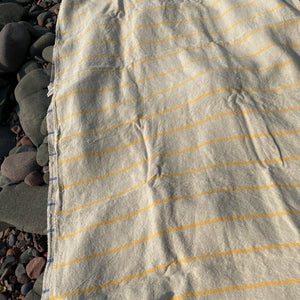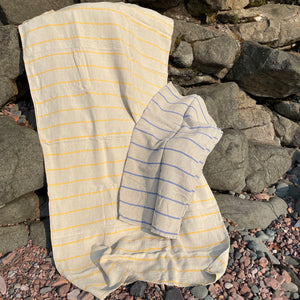 Goodlinens
Heavyweight Stripe Linen Beach Towel by Goodlinens
The Maker:  goodlinens is committed to delivering practical luxury. Our 100% linen towels will enhance your daily rituals. They feel luxurious. Absorbent, wonderfully textured and lightly exfoliating, they improve with use.
Our towels are well-behaved, air-drying quickly, soiling less readily and spending less time in the dryer than cotton terry. From their manufacture to the way they invite reuse, we happily exhausted ourselves designing towels that impress with their functionality while treading lightly on the planet.
The Work:
Woven from 100% unbleached linen, this towel is as crafty as it is elegant. Unlike the average cotton terry towel, our beach towel dries quickly and shakes off sand like it's well, sand.
Due to its generous size, it can also double as a throw blanket, or even triple as a tablecloth. How cool is that?
36" x 72"
Washing Instructions: 
Machine wash warm or cold, dry low or medium.