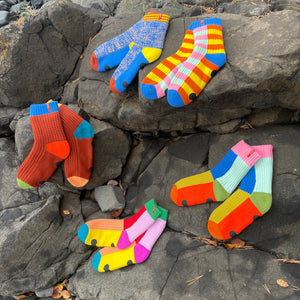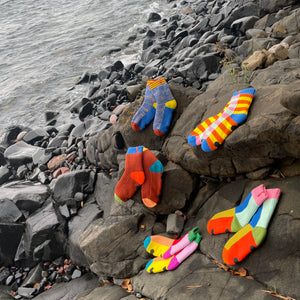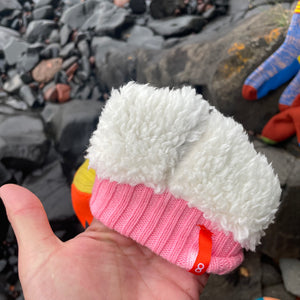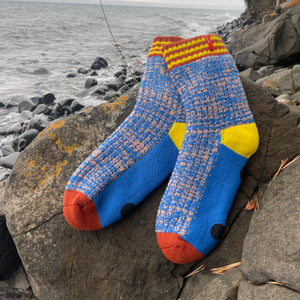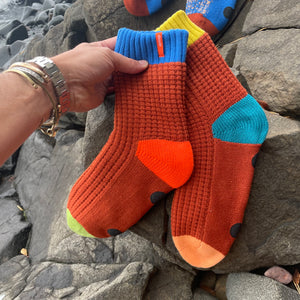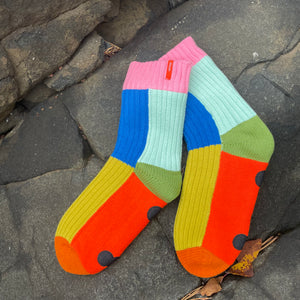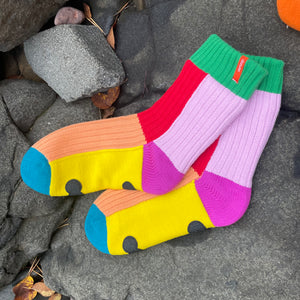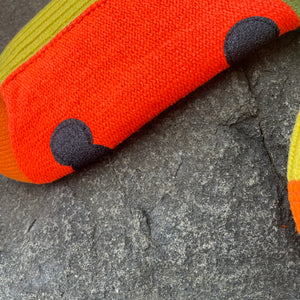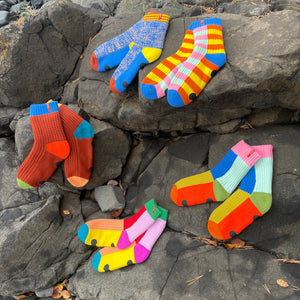 Verloop
House Socks by Verloop Knits
The Maker:  Verloop began when a family owned knit factory in the Philippines sized up the mountains of wasted materials they were created and became inspired to find ways to repurpose, reuse these remnants.  Recycled, functional and Fun (capital F). Who doesn't want some beauties that are comfortable, washable and wearable?
The Work:
I nearly can't with these!  So ridiculously soft and colorful!
DETAILS
Waffle knit house socks with contrasting striped cuff, toe, and heel.
Fully lined with fluffy faux fleece.
Non-slip patches on sole.
Washable.
SIZES S/M (Womens 6-9, Men's 5-7.5) L/XL (Womens 9.5-12, Men's 8-11)
DETAILS Body: 100% Soft Acrylic Lining: Polyester Fleece