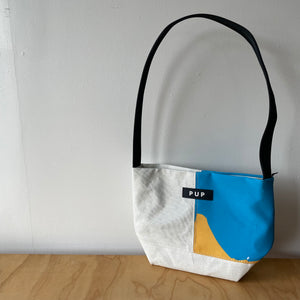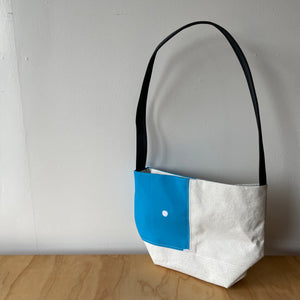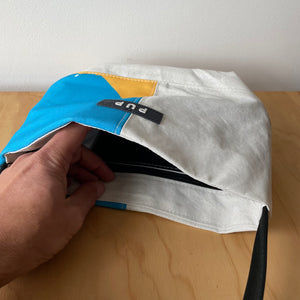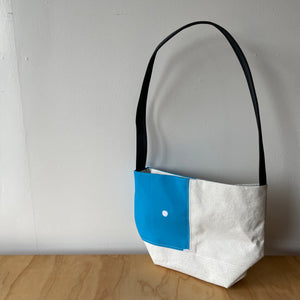 People for Urban Progress
Intern Dome Bag 3 by People for Urban Progress
The Maker:  Indianapolis based non-profit with a goal to beautiful and enhance urban life, while recycling.  I have know these great folks since they started recycling the old Hoosier Dome and making personal accessories.  Super proud of their evolution and heart.
The work: Bags and accessories made from the roof of the former Hoosier/ RCA dome, fence and building wrap advertising from Super Bowl XLVI and up cycled seat belts.
Intern Bag, 11"H x 3"W x 8"D
Features include zippered interior pocket and magnetic closure! 
See other styles and patterns here.