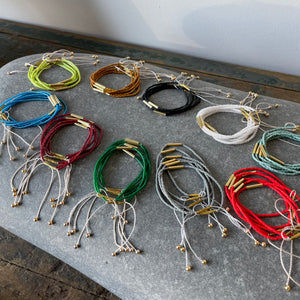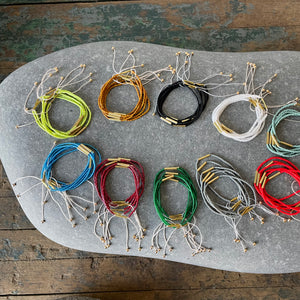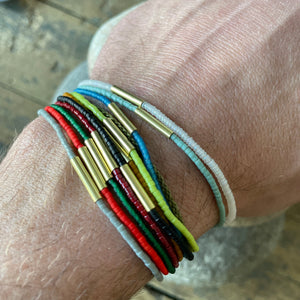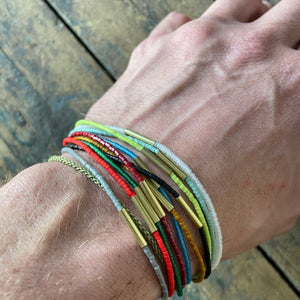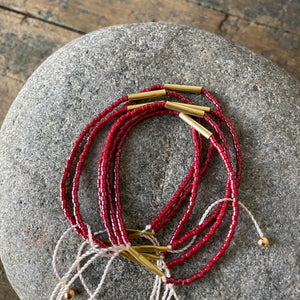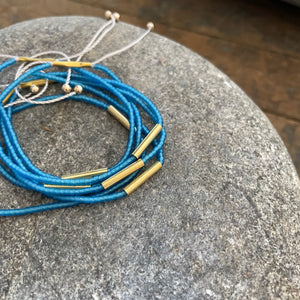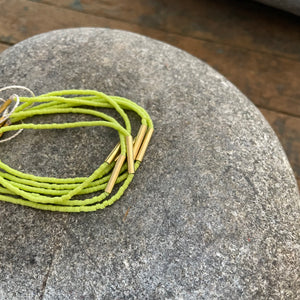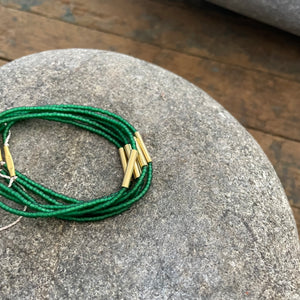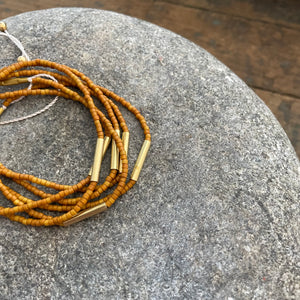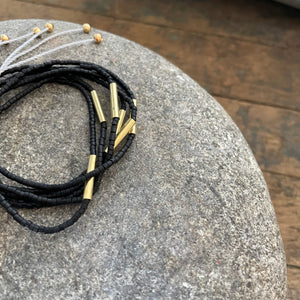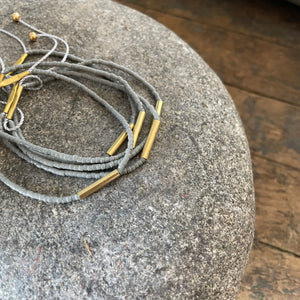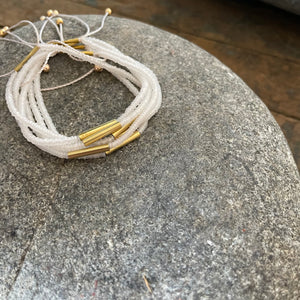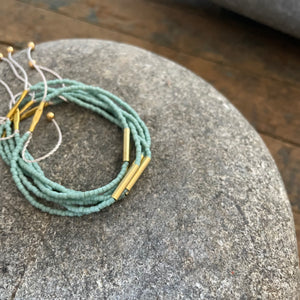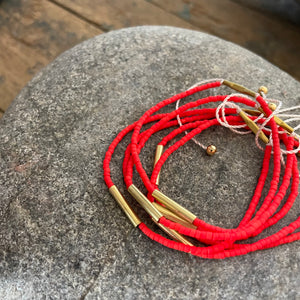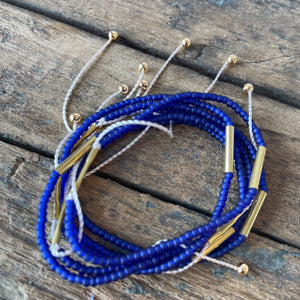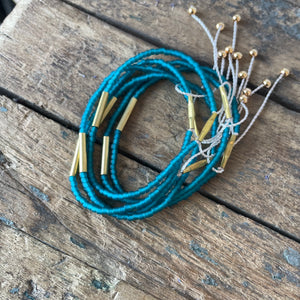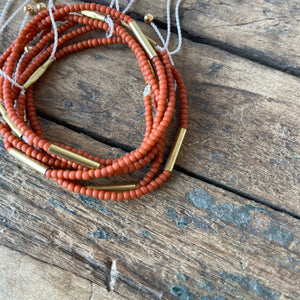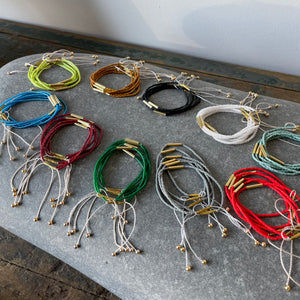 Son of a Sailor
Irena Bracelet by Son of a Sailor
The Maker: William and Jessica Tata make up the (married) duo who started Son of a Sailor. Here's what they say about their goods: "Much of the inspiration...comes from the application of color, pattern, and geometry to materials with a rich history and story. We embrace the convergence of innovation, functionality, storytelling, and bright, bold geometry in all of our designs."
The Irena bracelet is named after Irena Sendler, Polish nurse and humanitarian. During World War II, Irena was the head of the children's section of Zegota, the Polish Council to Aid Jews. Irena smuggled over 2,500 Jewish children away from Nazi-occupied Europe, saving more lives than any other individual during the Holocaust.
Length: Fits a 6-9" wrist.

See other colors here.