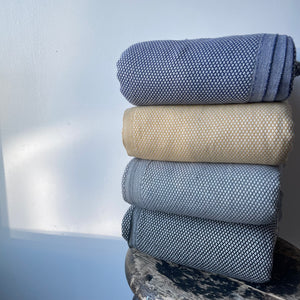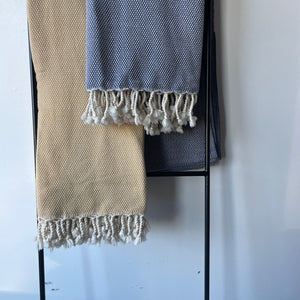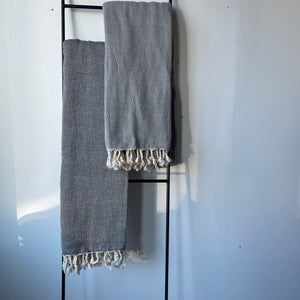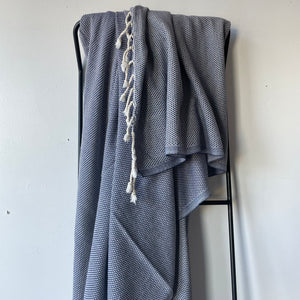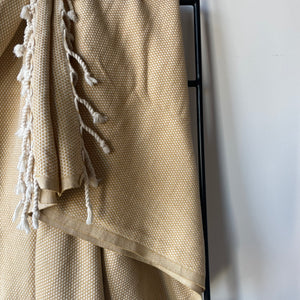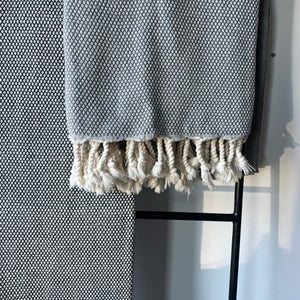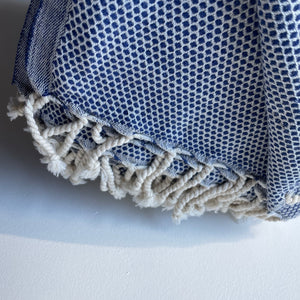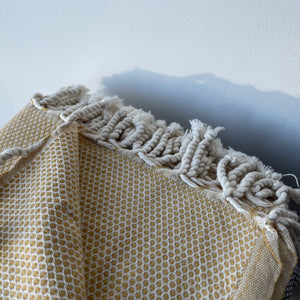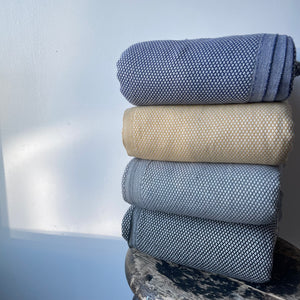 Together Textiles
Kolay Turkish Cotton Throw by Together Textiles
The Maker: Allie and Güven Arpaci created TOGETHER TEXTILES designs, utilizing Guven's family's textile mills to create a sustainably-made line using traditional weaving techniques passed down four generations on antique looms in Turkey. The extra-long fibers contribute to superior quality and longevity.  They are a delightful couple, embracing the mill workers as family and bringing luxury to us.
The Work:
Due to the hot climate in Turkey and open window culture, these cotton blankets are used as comforters on beds instead of the fluffy down comforters typically used in the US.
Simple to wash, big enough to keep you warm and cozy, but lightweight enough to stay breathable are just some of the benefits of switching to a cotton blanket!
Great for picnics and outdoor uses as well because its machine washable!
They are a great size for summer naps!

MATERIALS: Organic Turkish Cotton

SIZE: 5.8 ft. X 7.5 ft.