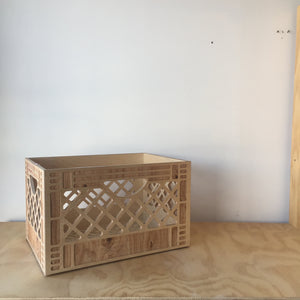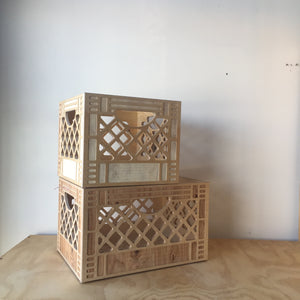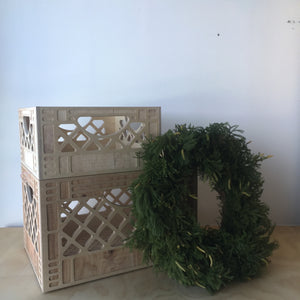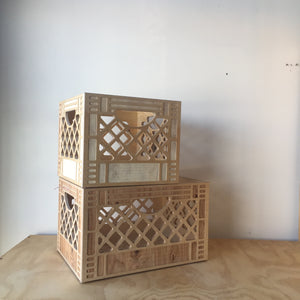 WAAM
Large Long Wooden Crate by WAAM Industries
It's a chair, it's a table, a shelf, no wait—it's a wooden milk crate!
Milk crates are one of the most useful and versatile containers. It can be flipped, stacked, carried or wall-mounted, to fit any of its multi-use functions. It's no wonder they go missing from milk companies from time to time (all of the time). Little did anyone know, milk companies take milk crate theft very seriously; Sometimes punishable by fines or imprisonment. Yikes!
You won't have to worry about any of that with us. Each of our crates are made from high-density birch plywood with a satin clear-coat, and sold "prosecution free."
18.5"l x 13.5"w x 11"h
Made in the USA