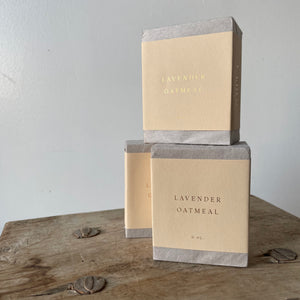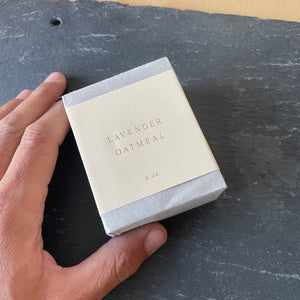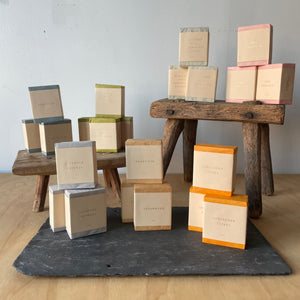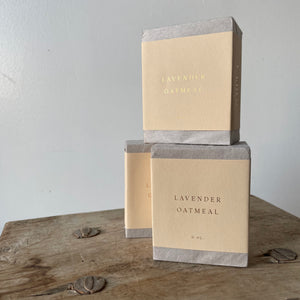 SAIPUA
Lavender Oatmeal Soap by Saipua
Saipua began in 1999 as an experimental hobby with grocery store olive oil and a shoebox soap mold. Still mixed and poured by Susan's hand, cut from molds built by her husband. 
I couldn't be more grateful for this sweet dream of Susan Ryhanen. I was first drawn by the scents, as we often are with soaps and then, good golly, then, I used it.  
They are decadent luxury.
Soap: LAVENDER OATMEAL
A classic combination of lavender essential oil and ground oats, this mild exfoliating soap is terrific for face or body.
Contains saponified oils of olive, coconut, and castor, with shea butter, oatmeal, and essential oils.
6oz. | Handcrafted in N.Y.