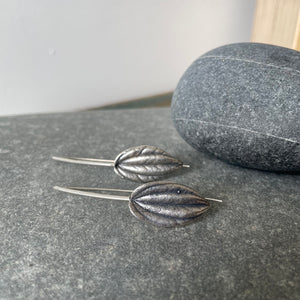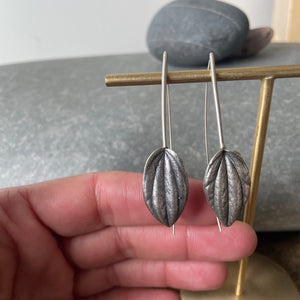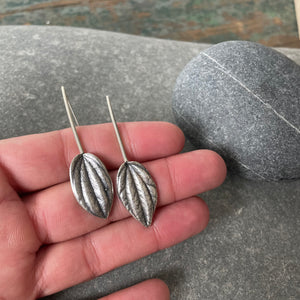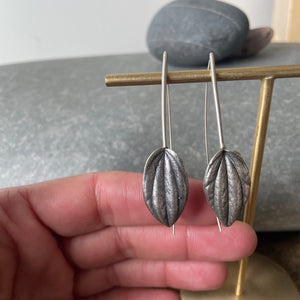 Tree Trunk Arts
Peperomia Leaf Earrings in Sterling Silver by Tree Trunk Arts
Since 2009, Collyn DeBano, the designer and maker behind tree trunk arts, has been creating  jewelry using actual plant parts to cast her pieces.
"The trees that line our streets, the plants we fill our windowsills with, the blooms we decorate our tables with. The textures and forms of nature, that are so much a part of our everyday lives constantly inspire me. Through the process of casting, I have found a way to preserve them forever and allow us to wear the moments of nature we love.  Over the last 8 years I have been collecting and casting the seeds and twigs that catch my eye and turning them into jewelry to wear everyday.  
If the beauty of nature is all around us, why not wear it?"
Cast from Peperomia leaves, these guys hang 2 1/2" from top of ear wire. 

Sterling Silver