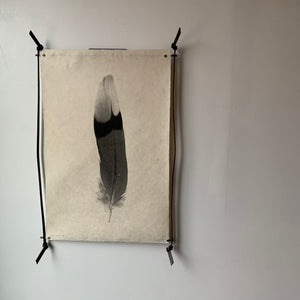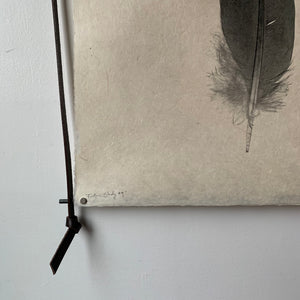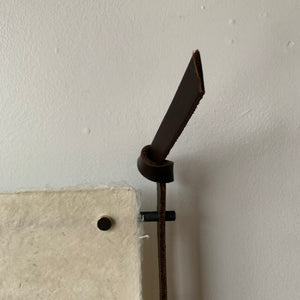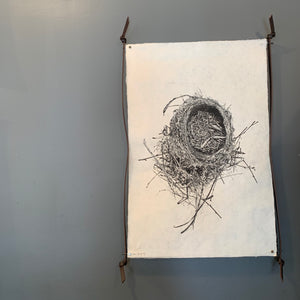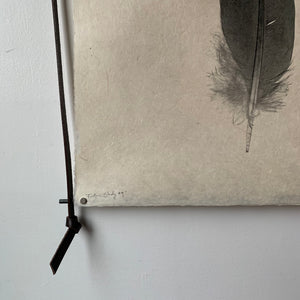 Barloga
Leather and Steel Frame for Barloga Prints
The Maker: Dennis Barloga has a delightful sparkle in his eye and a resounding passion in his voice when he tells the story of beginning his photography career in the 1970s. He has shared the travels and turns in subject matter that many long-time professional photographers have experienced. The best turn in the story is when he semi-retired and began working with his son Roy who was practicing techniques of printing onto handmade papers.  
HOW LONG HAVE WE LOVED THESE PRINTS?  and how many times have we talked about framing options!  I finally have an option for framing IN THE STORE!
The Work: One simple piece of mounting hardware, two rods of metal, two beautiful leather straps and four magnets!  It's easy!  And perfect for the organic quality of the work!