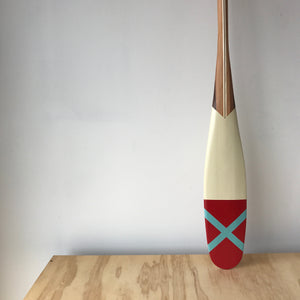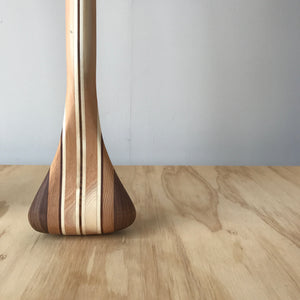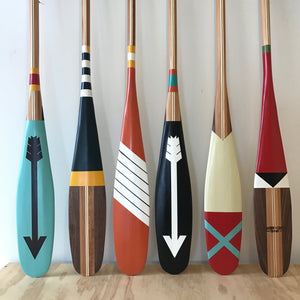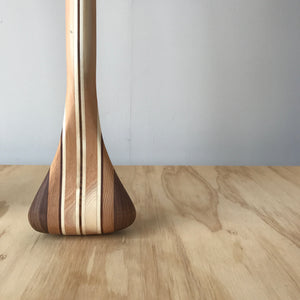 Sanborn Canoe
Lost Forty Handmade Artisan Paddle by Sanborn Canoe
"The Lost Forty is a 40-some acre stand of old-growth White and Red Pine in Northern Minnesota. Only saved from a lumberjack's axe by a survey error. This is one of the largest and last stands in the state that stood during the height of the fur trade, when French traders would have paddled past and portaged through these majestic woods. During the winter of 1882 Josiah A. King and his survey crew mistakenly plotted Coddington Lake in the wrong location, setting it squarely where the Lost Forty now stands, saving this stand of trees from the red loggers 'x' because they were supposedly underwater."

This design is painted on the Voyageur Heritage Paddle. With an elegantly traditional blade shape these are graceful in and out of the water. They're perfect for lazy turns around the lake or for gracing the wall of your cabin. Each is a laminated combination of western red cedar, aspen and black walnut.
Handmade in Minnesota!
Each paddle is 58" in length and is perfect to a day cruise or more likely to bring you constant pleasure mounted inside your abode.
See more styles here.