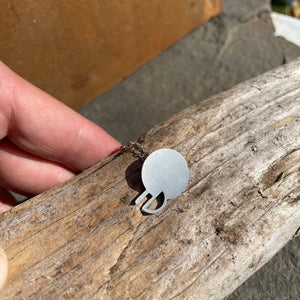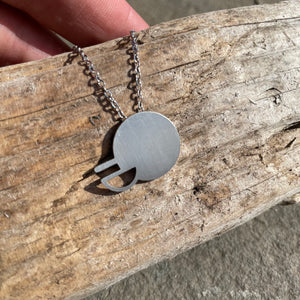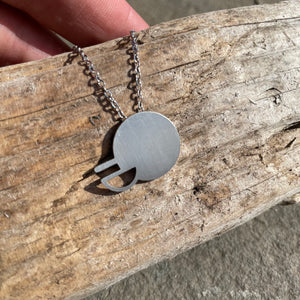 Days of August
Madrid Necklace in Stainless Steel by Days of August
The Maker: Marie-Pier Labelle is giddy to be designing and working in recycled materials! After spending years in the film industry she began Days of August as a side project and it quickly took off!  She is a joy to be around and an incredible designer/maker!
The Work: Pre-consumer recycled stainless steel is the core of this collection.  The kinetic ability and subtle lines of this work thrills me.  Hope you love them.
Pendant is approximately 5/8" x 1", necklace is 19" total length.