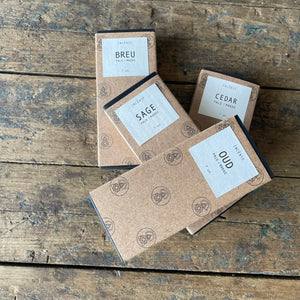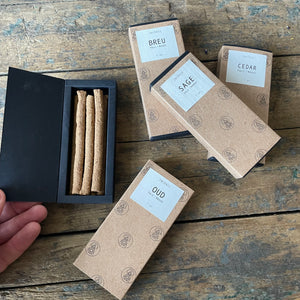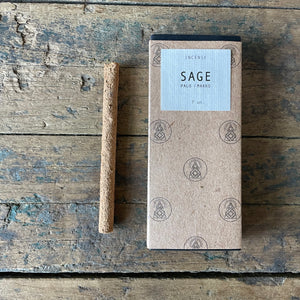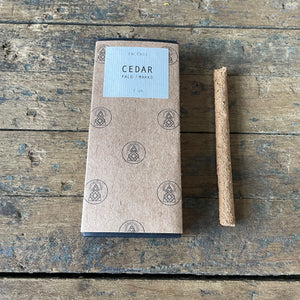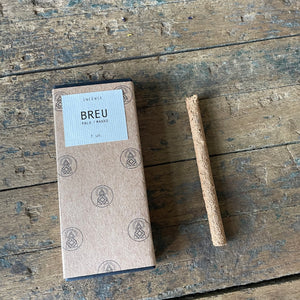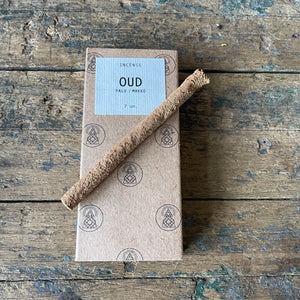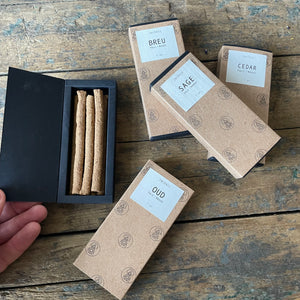 Incausa
Makko Incense Blend, 7 pack by Incausa
I was gifted a bit of INCAUSA incense over a decade ago and have craved it ever since.  I am so happy to finally have it for you in the store.  The mere smell of it will take you to sacred places.  SACRED is the best word I can manage here.  Close your eyes and you are in a temple in South America, Jerusalem, Budapest wherever you imagine a universe of peace, sanctuary and sacred.  I mean, for real, you guys.  They will change your life and practice.
The Maker: Incausa in·causa /in'kouza/ | Latin | 1. "In the cause of"

INDIGINOUS SOCIAL ENTERPRENEURSHIP
"Incausa is a study in progress, about consciousness and sacred trade, to find meaningfulness in profit, for mindful growth, personal, community and society."
The Work:
MAKKO INCENSE
Our newest collection offering a warm and woody aroma.
Made of Japanese cypress (makko) + Palo Santo into four special blends.
Makko, Palo & Cedarwood 
Makko, Palo & Sandalwood
Makko, Palo & White Sage 
Makko, Palo & Pinon
Makko, Palo & Oud
Makko, Palo & Breu resin
7 incenses per box / 50 minutes burning time
Burn on safe heat resistant surface.
Burn on safe heat resistant surface.