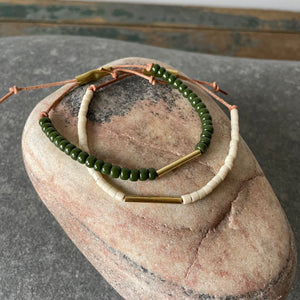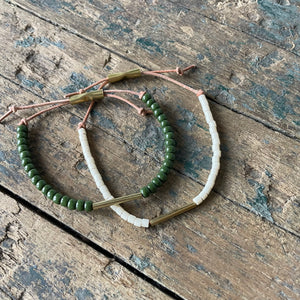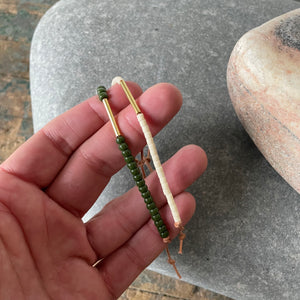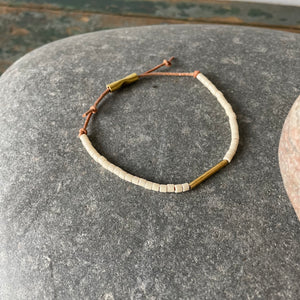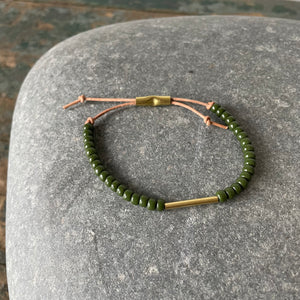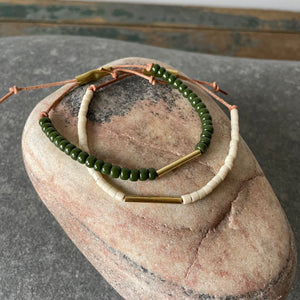 Son of a Sailor
Mesa Bracelet with Brass by Son of a Sailor
The Maker: William and Jessica Tata make up the (married) duo who started Son of a Sailor. Here's what they say about their goods: "Much of the inspiration...comes from the application of color, pattern, and geometry to materials with a rich history and story. We embrace the convergence of innovation, functionality, storytelling, and bright, bold geometry in all of our designs."
Accessorizing is a sign of higher intelligence. Trust us.
This adjustable bracelet is a step between our petite Irena Bracelet and our chunkier Shirin Bracelet. Delicate Topaz Japanese glass beads and brass accents adorn a sturdy leather cord.
4.5 in. - 9 in. total adjustable length