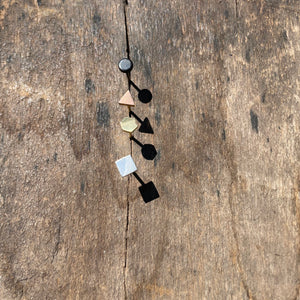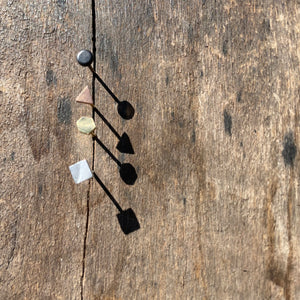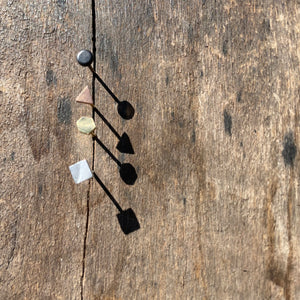 Mulxiply
Mixed Metal Tiny Shapes Studs by Mulxiply
The Maker: Designed with minimalism in mind in Maine and using a creation process that empowers women in developing countries, Muxiply's mission is to work with organizations who provide sustainable, fair trade, creative work to women in developing nations.
The Work: 
Mix and match these tiny geometric stud earrings inspired by Italian Terrazzo. Four different metals and shapes for whatever mood you're in. Ideal for the modern minimalist, the perfect addition to any capsule wardrobe. While our designs are modern, our approach is based in capturing the ancient. We collaborate with master craftspeople to create each piece.
Finish: Brass, Sterling, Copper, Oxidized Brass
Diameter: each shape varies from 1/8 inch - 1/2 inch
Made entirely by hand, slight variations make each piece truly one of a kind
Handcrafted in Nepal


Stick - 1/4"
Hand forged in Nepal.