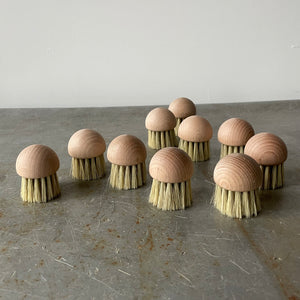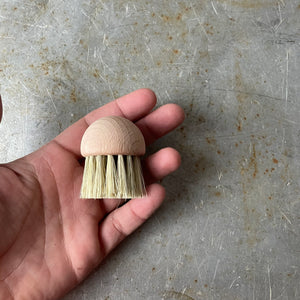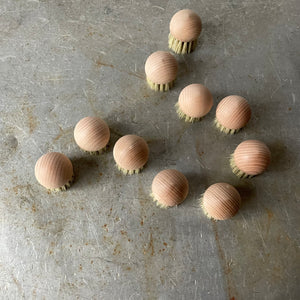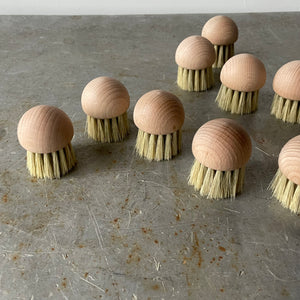 Earth & Nest
Mushroom Vegetable Brush
Always with the tools of beauty for us.  It makes the process delightful!
The Maker: Earth and Nest works hard to design beautiful tools for daily use.
The Work:
Cute as a button, this brush delicately cleans your finest vegetables with all natural bristles. Beechwood.
Handwash only.
D 1.75"; H 2".
Made in Germany.