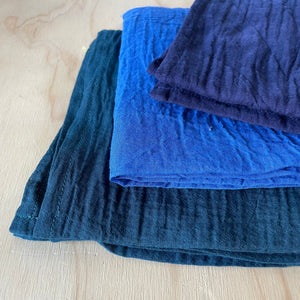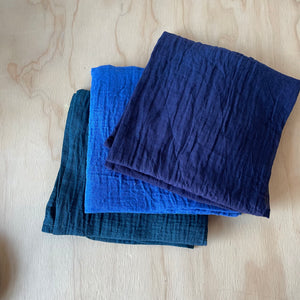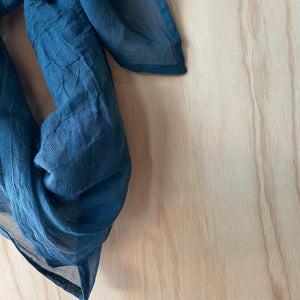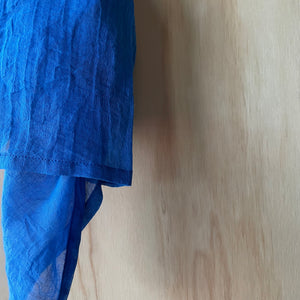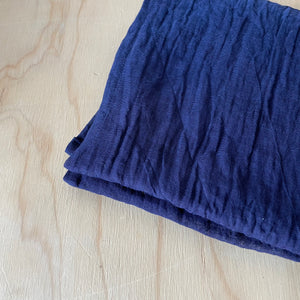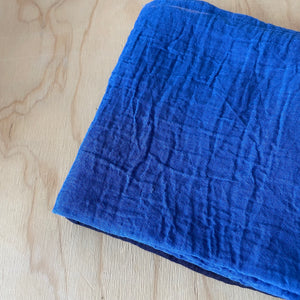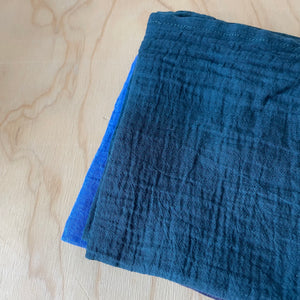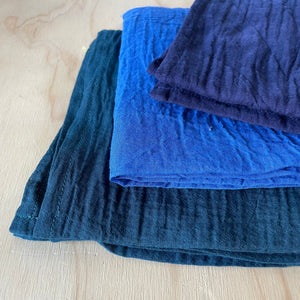 Scarfshop
Neck Scarf in Blue Tones by Scarfshop
A fine weave of organic cotton threads creates a soft, translucent scarf with body and slight texture. A denser weave than the regular cotton, but still light and airy. Now in a smaller size, perfect as an accent, tucking under a jacket, in your hair, or tied on to a bag.
100% hand dyed organic cotton* with hemmed edges
This is a zero waste product
One size: aprox. 26" x 26"
Machine wash cold, machine dry delicate, color may bleed first few washes
Note that colors are approximate and may show up slightly different on your computer screen. Kettle dyeing in small batches gives the scarves a rich and slightly mottled appearance.
*Organic cotton is an ecologically responsible and green fiber. Unlike conventional cotton, which uses more chemicals than any other crop, it is never genetically modified and does not use any highly polluting agro-chemicals such as those found in pesticides, herbicides and fertilizers. Integrated soil and pest management techniques—such as crop rotation and introducing natural predators of cotton pests—are practiced in organic cotton cultivation. The organic fibers used in our scarves are certified by IMO, Control Union, Ecocert, and/or certified to Global Organic Textile Standard (GOTS). We can offer solid tracking records and clear traceability upon request.
See more here.